Leckie Elementary Joins in Rememberance of 9/11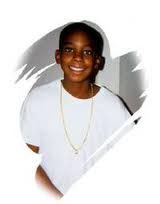 In a statement from the National Cathedral where one of the commemorations in the District of Columbia took place, the Rev. Dr. Francis H. Wade, interim dean, said the Cathedral takes seriously its role of bringing Americans together to pray, commemorate, celebrate, and mourn--now, for more than a decade.
"The heroism of the passengers and crew members of Flight 93, the courage of first responders everywhere, and the patience of those who have ministered to the suffering deserve our greatest respect," said Wade. "This example of service and sacrifice provides more significant a comment about humanity than the misguided hatred on display 11 years ago."
He added that another part of the Cathedral's most important ministries is to help the country to heal from its trauma and move past tremendous tragedy.
The general public was not be able to access the Pentagon Memorial earlier today due to a private ceremony and visitation of the site by survivors and surviving family members. As a result, the site was closed to the public from 5 a.m. until noon.
Meanwhile, the District community joined HandsOn Greater DC Cares and hundreds of volunteers in downtown D.C. for an anniversary event, titled "Tribute to Service."
The event included food truck vendors, a community outreach fair, mini service projects, emergency preparedness demos, and remarks by community, local and federal leaders.