Diversity Increases Among Students, but Not Teachers
Maya Rhodan, NNPA | 4/8/2013, 9 p.m.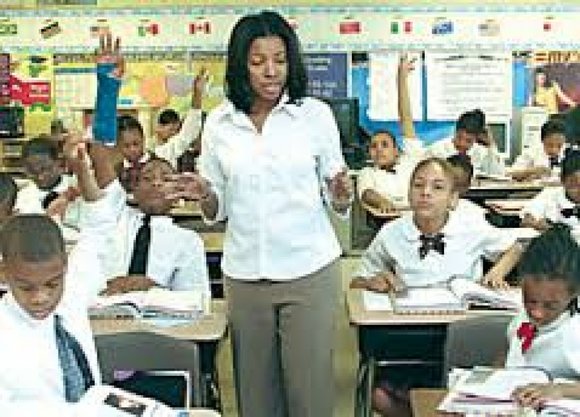 As the pool of students in American schools grows more diverse, those studying to be teachers remain mostly White.
According to a new report by the American Association of Colleges for Teacher Education, a national organization that analyzes teacher education programs, 82 percent of people who earned Bachelor's degrees in education in 2009-2010 school year were White.
The study surveyed more than 700 colleges and universities that train about two-thirds of the teaching force.
Nearly half of the U.S. student population is members of racial or ethnic minorities, yet only about one in five teachers are people of color. Only 6 percent of teacher candidates were Black and 4.2 percent were Hispanic.
Of the 29 million students enrolled in public schools in 2010, 15 percent were Black and 23 percent were Hispanic.
"Unfortunately, we're seeing a smaller number of racial and ethnic minorities in front of classrooms for a number of reasons," said Anthony Graham, the chair of the department of elementary education at North Carolina A&T State University in Greensboro. "Salaries, for one, are an issue. Also, a lot of students are not interested, based on their own experiences. There are a lot of things that play into this."