Gray Proclaims Financial Literacy Awareness Month
4/8/2013, 9 p.m.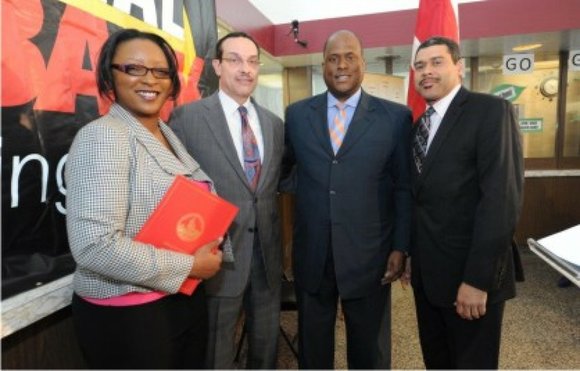 Mayor Vincent C. Gray recently kicked off Financial Literacy Awareness Month, highlighting financial-literacy programs and initiatives offered by the District government and its partners.
In doing so, Mayor Gray also outlined progress the District and its private-sector partners have made through the DC Financial Literacy Council and the Bank on DC program.
"One of my goals as Mayor is to ensure that all District residents have the tools they need to succeed — and increasing financial literacy is crucial to breaking the cycle of poverty," Gray said. "District government agencies and our private-sector and non-profit partners are working hard to create a more financially savvy city that is both prosperous and free of financial fraud."
Since the Bank on DC program started in April 2010, it has signed up residents for 4,000 bank accounts, saving them an estimated $3.5 million in fees. However, 30 percent of District households still do not have savings accounts, according to a recent Federal Deposit Insurance Corporation survey.
Almost a quarter of residents in the Washington metropolitan area are under-banked or un-banked, spending almost $800 a year on check-cashing fees.
Meanwhile, Gray announced a city-wide calendar of financial literacy events this month.
The events are open to everyone, and a full list is available on the website of the DC Department of Insurance, Securities and Banking (DISB) at disb.dc.gov with Bank on DC and the DC Financial Literacy Council.
(Source: dc.gov)