Margaret Thatcher Dead at 87
WI Web Staff | 4/8/2013, 9 p.m.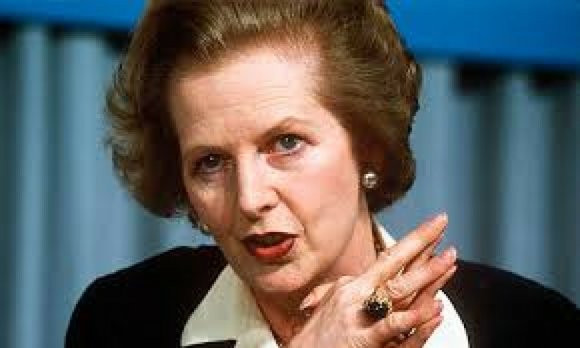 Margaret Thatcher, the first woman to become British prime minister, has died at 87.
Thatcher, a conservative party leader, known as the "Iron Lady," for her personal and political toughness, served as prime minister from 1979 to 1990.
She was a towering figure in postwar British and world politics and the only woman to become British prime minister.
Thatcher retired from public life after a stroke in 2002 and suffered several strokes after that. British media reported Monday that a stroke caused her death.
She made few public appearances in her final months, missing a reception marking her 85th birthday hosted by Prime Minister David Cameron in October 2010. She also skipped the July 2011 unveiling of a statue honoring her old friend Ronald Reagan in London.
In December 2012, Thatcher was hospitalized after a procedure to remove a growth in her bladder.
The British prime minister's office announced that Thatcher's funeral will be at St. Paul's Cathedral.
(Source: CNN)