D.C. Political Roundup
Stacey Palmer | 4/10/2013, 9 p.m.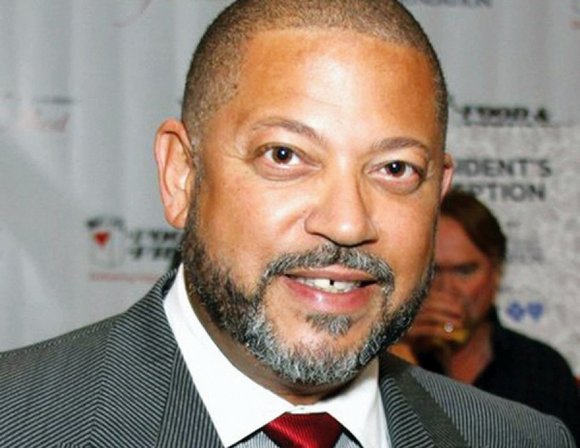 Candidates Debate Returning Citizens' Issues
The candidates for the D.C. Council at-large special election discussed the needs of returning citizens in the District during a forum sponsored by the Re-entry Network for Returning Citizens based in Northeast. The forum, which took place at the Watha T. Daniel/Shaw Library in Northwest on March 30, attracted more than 30 individuals.
The candidates who participated included former journalist Elissa Silverman, interim D.C. Council member Anita Bonds, Ward 3 Advisory Neighborhood Commissioner Matthew Frumin, Ward 1 State Board of Education member Patrick Mara, attorney Paul Zukerberg and community organizer Perry Redd. Former D.C. Council member Michael Brown missed the forum although his attendance had been confirmed. Several days later, the public learned that Brown had decided to pull out of the race.
"It is with extreme disappointment that I am announcing my withdrawal from the at-large council race," Brown, 48, released in a statement that appeared on his website on April 2. "I have some very important personal and family matters that require my immediate attention."
Throughout the two-hour forum, advocates on behalf of returning citizens stayed focused on their specific concerns.
Yango Sawyer, co-founder of the Coalition of Returning Citizens, queried candidates about D.C. Council member Marion Barry's (D-Ward 8) recent bill – the Returning Citizens Anti-Discrimination Act of 2012 – that would have essentially outlawed discrimination regarding employment of returning citizens.
The bill didn't pass the D.C. Council in December 2012.
Redd, 48, a returning citizen, said that he supports re-introduction of Barry's bill "... it is the right thing to do" and he was joined by Bonds, 67, and Zukerberg, 55.
However, Mara, 38, said that the bill may be a deterrent to businesses that are interested in setting up shop in the District.
"We need to look at a better approach to helping returning citizens, such as stressing the importance of family values and workforce development," he said.
Silverman, 40, said that she would add amendments to Barry's bill "to make sure that returning citizens and employers are both protected." Frumin, 53, said that he would have further discussions with Barry about the bill before supporting it."
Budget Autonomy Referendum on the Ballot
While the April 23 at-large D.C. Council special election has received the overwhelming attention of the media and political activists, District voters will also vote on whether the city should have budget autonomy from the U.S. Congress.
DC Vote in Northwest, an organization dedicated to achieving full citizenship for District residents, is the main force behind D.C. Home Rule Charter Amendment 8, a referendum that would allow the D.C. Council and the mayor to pass an annual budget and spend its own tax dollars without the approval of Congress. Eugene Kinlow Jr., DC Vote's public affairs director and a staunch advocate of the referendum, said that the time has come to take a stand and tell the U.S. Congress and President Obama how District residents feel.
"We want to be able to control our own destiny in the District," said Kinlow, 51. "We should not have to answer to anyone about how we spend our own money. We have the support of the D.C. Council on this, as well as D.C. Mayor Vincent Gray and our delegate to the Congress, Eleanor Holmes Norton."
If the referendum passes – and it is expected to do so – the U.S. House of Representatives and the U.S. Senate would have to pass a resolution of disapproval. President Obama would have to sign it within 35 days of the results of the referendum being certified by the D.C. Board of Elections. Kinlow, who lives in Southeast, said that the disapproval resolution is not likely to pass because "it is difficult for this Congress to work together" and "based on what I have seen from the Oval Office, the president will not sign it."