Empower DC Lawsuit Lands in Federal Court
Barrington Salmon | 4/10/2013, 9 p.m.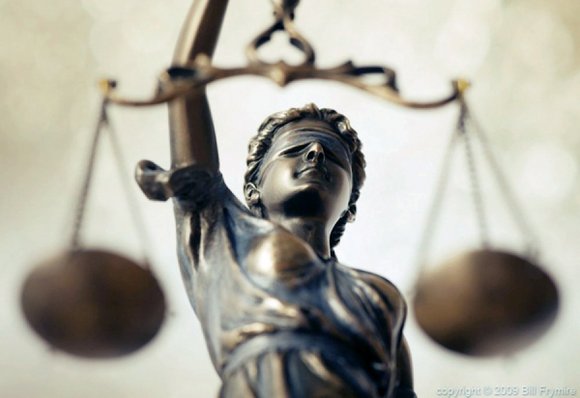 Barnes said it's obviously discriminatory when public schools east of the Park are closed because of under-enrollment while schools west of the park and near Capitol Hill were kept open when their enrollment numbers dipped significantly a number of years ago.
"With the lawsuit, we're going to let that take its course. We're working with parents to see what they want to do," said del Pielago during an interview on Saturday, April 6. "I'm at a conference with the American Federation of Teachers ... looking at national actions along the same issues. We're looking at joining forces. I've been telling people now it's national. There is still a lot of resistance. Parents still want to fight to make sure schools stay open."
Del Pielago, 39, said outside of the lawsuit, the focus remains on strategic planning, providing information and support and the political education of parents.
"We're letting folks know that this is a long, hard fight," he said. "We have to be organized and strong on a national level to be contenders in this fight – define who and what we are."
Tamara Gorham's 13-year-old son is confined to a wheelchair and is an 8th-grader at Sharpe Health School in Northwest. The school is one of the 15 on the chopping block.
"I'm not happy at all. It's very disturbing because a lot of factors have not been considered," said Gorham, a medical receptionist at Children's National Medical Center in Northwest. "The school is close to Children's Hospital. Transportation, the way it's structured, and loading and unloading children in wheelchairs are not a problem at Sharpe."
Gorham, 39, said Henderson and other school officials did not consult with parents, Sharpe administrators, teachers or aides before deciding to move students to River Terrace Elementary School in Southeast. She fears the disruption the move will cause the children, and expressed concern that River Terrace residents may be resistant to Sharpe students being relocated there.
"It makes me go wild thinking about it," she said, as she tried to contain her irritation. "Plans have been made already. They never asked what properties would work best for us. They need to halt all plans, get with us and let us tell them what we need. We have a beautiful garden, a playground, and a brand new therapeutic pool for the children. They're telling us to make do."
Gorham said Sharpe has caring and attentive teachers' aides "who have been with our kids for many years" who will have to re-apply for their jobs. She said newcomers will likely not do what current staff does routinely such as wiping a child's mouth, or a 'trach', or wiping and changing soiled clothes.
"We have presented different options to them [DCPS]. They should combine Mamie D. Lee and Sharpe," she said. "They've thrown out so many excuses. Let us tell you where, let us tell you what we need. It's not fair, it's inconsiderate; they're not thinking about my child's safety, and they're not listening."
"They just say, 'they're all retarded, put them in the back away from everything. They're not giving us a lot of information; they have not been forthcoming. It's not fair and it's not right.'"
Del Pielago and a chorus of critics in D.C. and elsewhere, continue to insist that businesses that created tests, the corporate interests behind school reform and charter schools are about making money. In that quest, he said, they are also taking advantage of minority communities.
"This is all about the money," said del Pielago. "We're not seeing communities having access or input into the decision-making process. We're hearing this around the country. [DCPS] says it is working with the community ... but I'm not holding my breath."
"A lot of threads are unraveling. The way this corporate education reform is going, it's not working. There's a great deal of resistance. I think we're going to have a shift in thinking. We're working with folks around the country who are committed to fighting. There are very high stakes — either we lose or we keep neighborhood schools. Yeah, the fight is on," del Pielago said.