Free Angela! Film Chronicles Activist's Journey
Barrington Salmon | 4/10/2013, 9 p.m.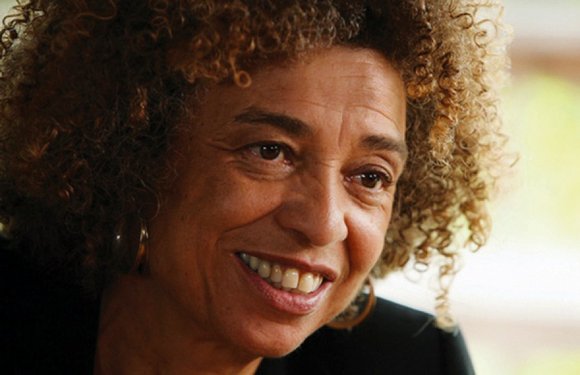 In 1969, Angela Davis was every white man's worst nightmare: Educated, possessor of a formidable intellect, black, assertive, an activist, a woman, and a communist.
Davis' political opinions, social activism and her outspoken criticism of racism, segregation and the way African Americans and other non-whites were treated in a country sharply divided along racial and class lines, brought the full weight of the government upon her head.
The fallout is outlined in great detail in Free Angela and All Political Prisoners, a documentary film by director Shola Lynch. The story surrounds Davis' removal from her teaching post at UCLA, Los Angeles; the charges brought against her for murder, kidnapping and conspiracy; the nationwide manhunt; her inclusion on the FBI's 10 Most Wanted List; and her arrest, trial and eventual acquittal. Viewers listen to narratives from Davis, friends, family and associates and witness their comments weaved around documents, videotapes and sometimes grainy historical footage.
Today, Davis, 69, is an acclaimed political activist, scholar, and author. She remains unapologetic about her views on race, community building, and social justice and she works tirelessly in the struggle for gender equality, economic and racial justice. Of equal importance is her work to dismantle a prison-industrial complex in the United States in which 2.3 million people, primarily black and brown, are ensnared.
Back then, she was a 26-year-old Sorbonne-educated professor, who was immersed in activities she hoped would bring social, economic and political freedom for blacks.
The 102-minute documentary, shot in cinema vérité style, unfolds with snapshots of 17-year-old Jonathan Jackson and three other men leaving the Marin County Courthouse in San Rafael, Calif., with weapons trained on a judge, prosecutor and jurors. As the group gets into a yellow van, police snipers and guards from San Quentin Prison open fire leaving Superior Court Judge Harold Haley and three of the four hostage takers – including Jonathan – dead.
One detective walks from the crime scene with a weapon wrapped in plastic and viewers are told that Davis had purchased two of the guns.
In a straight-forward, vulnerable but poignant manner, Davis recaptures the heady, complex, scary days of the emergence of the Black Power Movement, black nationalism, the Black Panther Party for Self-Defense, and an all-too-brief period of time when blacks around the country – like a sleeping giant shook off fear, lethargy and the past, and demanded an end to America's homegrown apartheid system.
The Black Panther Party came to the attention of the authorities when in 1967, a small group of members, all bearing arms and led by Chairman Bobby Seale, marched into the California legislature to protest a pending gun-¬control bill and to illustrate that blacks had a constitutional right to bear arms. The group called for armed revolutionary struggle against the oppression and slavery-type conditions perpetuated by the ruling elite and their functionaries in the United States. They also strove to create a society of justice, freedom and equality for the masses of black and brown people. They developed breakfast programs and educated children, while advocating for a 10-point program which sought, among other things, employment, housing and an end to police brutality.