Sequester Hits Federal Court System Hard
Stacy M. Brown | 4/10/2013, 9 p.m.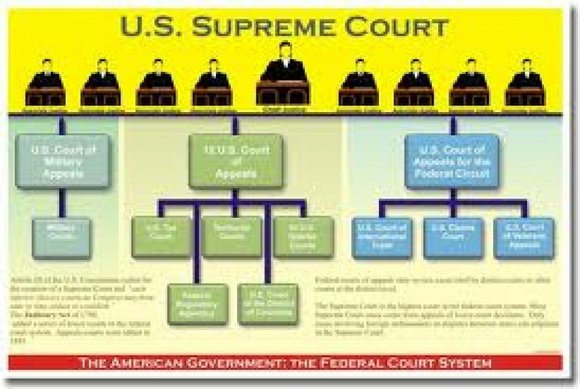 Six days a week, Brandon Bassett follows the same routine — he never deviates, he sticks to a script.
Out of bed by 5:30 a.m., dressed by 6 a.m., and, following a quick bite to eat, his sister, Patricia Myers, drives him to work at a restaurant in Northwest Washington, D.C.
"If my sister can't take me to work, I call a taxi, even though I really can't afford one," Bassett said.
After spending the better part of his adult life in prison, Bassett, 39, explained that he simply cannot trust anyone other than his older sister to drive him to work.
More than a decade ago, Bassett accepted a ride to his job from an acquaintance, who unbeknownst to him, had previously arranged a drug deal with a person who turned out to be an undercover agent.
He took the hit.
Jailed 14 years ago on federal drug charges, at the age of 25, Bassett is concerned that the sequester, which is decimating the federal public defender's office, will unjustly cost others long prison terms.
"It's bound to happen now that the public defender's office is facing layoffs and other cuts to their resources," said Bassett who lives in Southeast D.C.
"First, people cannot afford high-powered lawyers and only high-powered lawyers or the best public defenders can help you in court," he said. "They helped me even though I went to prison for something I really should not have, but the deck was stacked [against me]."
The proverbial deck now appears insurmountable, Bassett said, because the $85 billion in spending cuts that have come with the March 1 sequester, greatly impacts the public defender's office.
Locally, attorneys and personnel in the federal public defender's office are being laid off or furloughed because of the cuts, which are stifling the judicial system.
Now, the scales of justice are more out of balance than ever, particularly for African Americans who continue to be the primary guests of various states in federal prisons throughout the country.
"The scales of justice were already tipped, particularly along racial lines," said Michael Nachmanoff, the federal public defender for the Eastern District of Virginia, which includes Alexandria, Richmond and Norfolk.
The forced cuts have not only stripped Nachmanoff's office of lawyers, but also many of the resources it needs to help investigate cases and clear innocent defendants.
The United States Attorney's Office, which prosecutes defendants who are charged with federal crimes, isn't experiencing the same level of cuts and difficulties as the public defender's office, said Nachmanoff, 44.
"The U.S. Attorney's Office already has at its investigative disposal, the Drug Enforcement Agency, the Department of Justice, state, and local law enforcement investigators, so it is our office that suffers because of these cuts," he said.
In Washington, D.C., employees in the federal public defender's office are being forced to take as many as 27 days of unpaid leave by Oct. 1 due to the sequester. In Northern Virginia, the cuts currently are forcing up to three weeks of furloughs.