Michelle Obama to Speak at BSU Commencement
WI Web Staff | 4/11/2013, 9 p.m.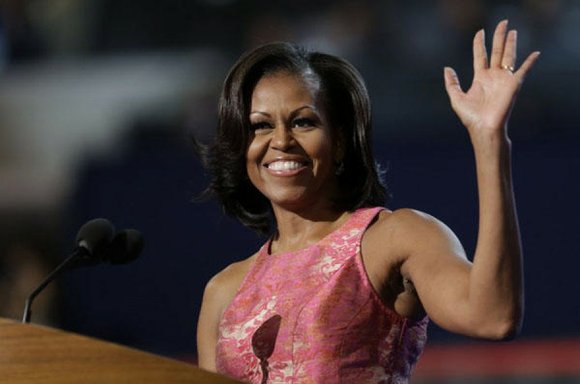 First Lady Michelle Obama will address Bowie State University (BSU) graduates at the 2013 spring commencement ceremony scheduled for 11 a.m. Friday, May 17, at the Comcast Center in College Park, Md.
Mrs. Obama will address approximately 600 graduates and receive an Honorary Doctor of Laws degree.
"It is an extraordinary honor for Bowie State University and the Class of 2013 to welcome First Lady Michelle Obama as an honored guest at our Spring Commencement ceremony," said BSU President Mickey L. Burnim. "She is an outstanding role model who will add even greater significance to this celebration of achievement for our graduates and their families."
This will be the first time that Mrs. Obama has addressed a Bowie State University audience. President Barack Obama has twice visited the campus, once as a senator in 2006 and again as president in 2010.
Burnim will also confer honorary degrees on music icons Nickolas Ashford (posthumously) and Valerie Simpson for their exceptional accomplishments as internationally renowned songwriters, producers and performers for close to 50 years.
He will award the President's Medal of Excellence to Dr. Freeman A. Hrabowski, president of the University of Maryland Baltimore County, for his outstanding leadership in higher education, especially his work supporting minority students to excel in the sciences.
The commencement will be a ticketed event.