D.C. Budget Autonomy Gets Unprecedented Support
WI Web Staff | 4/15/2013, 9 p.m.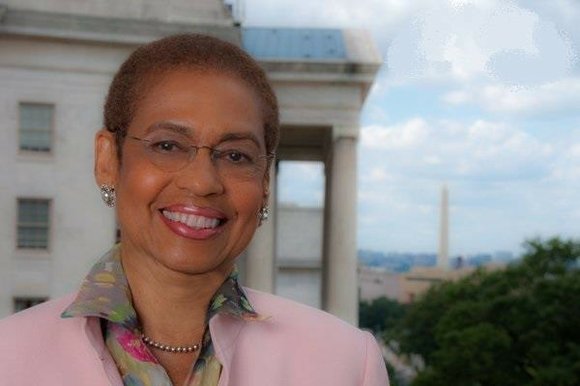 At the request of D.C. Congresswoman Eleanor Holmes Norton (D-DC), President Barack Obama's fiscal year 2014 budget includes a legislative provision that would give the District budget autonomy, or the permanent authority to spend its local funds without congressional approval and to set its own fiscal year.
While President Obama has included narrative statements in his prior budgets supporting budget autonomy, no president had ever included a budget autonomy legislative provision in his budget.
"The President's historic budget proposal not only amplifies his past public advocacy for D.C. equality, it takes it to an entirely new level," Norton said. "It also builds on the unprecedented bipartisan, bicameral progress we made on budget autonomy last Congress, and gives new momentum for a budget autonomy bill."
The legislative provisions in the president's budget serve as the starting point for the annual appropriations bills. The budget also reiterates Obama's commitment to work with Congress to give D.C. budget autonomy.
During the last Congress, Representative Darrell Issa (R-CA), chair of the House Committee on Oversight and Government Reform, which has jurisdiction over D.C., indicated his support for D.C. budget autonomy, introduced a budget autonomy bill in the Senate.
The power of the president's budget to shape appropriations bills was demonstrated by Obama's fiscal year 2013 budget, which included a legislative provision that would have permanently authorized D.C. to spend its local funds and remain open if the federal government shuts down.
The Senate Appropriations Committee-passed fiscal year 2013 D.C. Appropriations bill included the shutdown-avoidance provision. The committee report to the companion House bill encouraged Congress to pass legislation to avoid such shutdowns.
"Having come so close to achieving shutdown-avoidance legislation last year," said Norton, "this is the year to finish the job."
Source: www.norton.house.gov