HU to Host Teacher Workforce Forum
WI Web Staff | 4/16/2013, 9 p.m.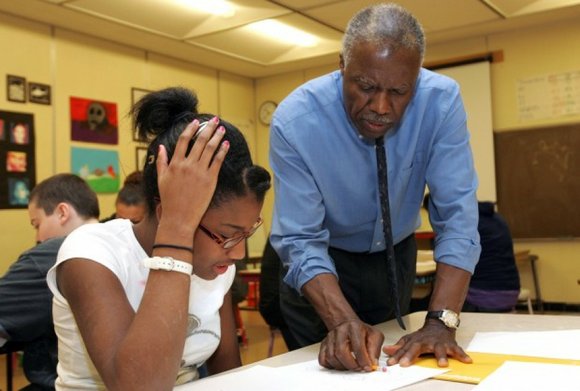 A town hall meeting that will focus on ensuring teacher success will be held from 12 noon to 3 p.m., Thursday, April 18 at the Howard University Blackburn Center.
The event titled, "Diversifying the Nation's Teacher Workforce," is sponsored by the Congressional Black Caucus Foundation (CBCF) and the American Federation of Teachers (AFT), and will consist of a panel of experts poised to tackle concerns such as the role of teacher education programs in preparing teachers to educate diverse populations; the impact of school closings on students and the community; and federal and state educational policies' effectiveness in preparing teachers.
Panel members will include David Johns, executive director, White House Initiative on Educational Excellence for African-Americans; Marietta English, vice president, American Federation of Teachers; Chance Lewis, founding executive director, University of North Carolina at Charlotte Urban Education Collaborative; Amy Wilkins, senior civil rights fellow, College Board and Ivory Toldson, Ph.D., senior research analyst, CBCF.
The town hall will be streamed live at www.cbcfinc.org. Join the conversation on Twitter @CBCFInc and @AFTUnion #DiversifyEd.