Jackie Robinson Day Celebrated Nationwide
'42' Film Honors Barrier-Breaking Ballplayer, Portrayed by HU Graduate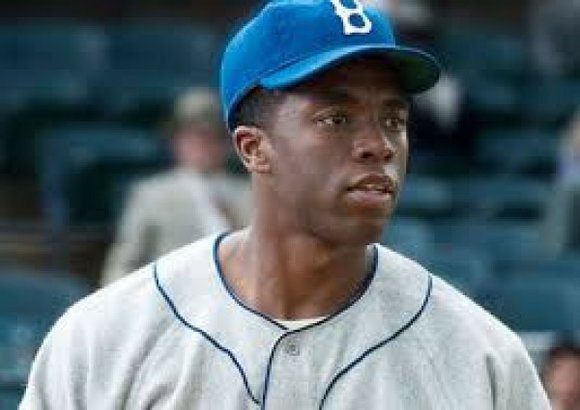 Only Yankees closer Mariano Rivera, universally recognized as the greatest relief pitcher in baseball history, choose to continue wearing 42.
The career saves leader, who hails from Panama, plans to retire at the end of this season and said he only elected to keep 42 because of his reverence for Robinson.
To honor his legacy, every player in baseball wears No. 42 on April 15 and ceremonies are held at ballparks throughout the nation to commemorate Robinson's first game in the majors.
The Nationals played in Florida on Monday and the team joined the Miami Marlins in celebrating the historic occasion.
"Watching the movie about Jackie Robinson and seeing the number emphasized was pretty cool," said Washington Capitals right-winger Joel Ward, who is one of a handful of blacks to play in the National Hockey League (NHL).
Ward was asked to speak before an advanced screening of, "42," on April 10 at a movie theater in the District of Columbia.
Ward wears No. 42 in honor of Robinson and said he draws a lot of his strength from the famed baseball star. "I knew coming to Washington it would be a new chapter for me and having the number actually means a lot to me," Ward said. "It [gives] me a chance to pay tribute to Robinson."
Ward, 32, said there are similarities to Robinson and what he and other black NHL players have to endure. For instance, he received a flood of racist messages on social media after scoring the winning goal in a playoff series last year.
"Obviously, Robinson was playing in a sport that was [all] white at the time, and I feel the same connection by playing hockey, which is predominately white," Ward said. "Robinson had to overcome so many obstacles."