NNPA Poised for $400,000 Judgment against Former Ad Director
WI Web Staff | 4/17/2013, 9 p.m.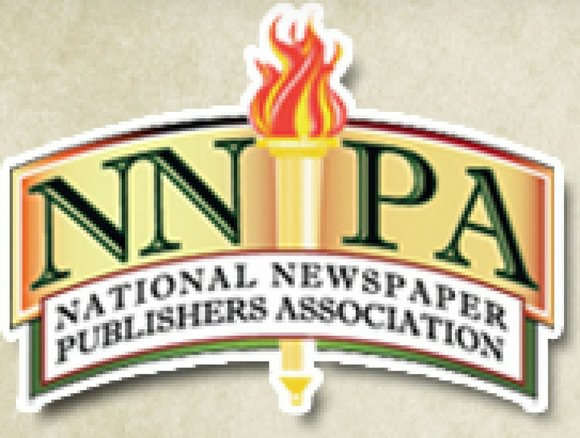 National Newspaper Publishers Association Chairman Cloves Campbell Jr. has instructed Attorney James Belt of Dallas to "take whatever steps necessary" to collect a $418,180.12 judgment against Robert Bush, a former independent contractor responsible for advertising sales.
"I have asked Attorney Belt, who heads a special committee I appointed to bring a close to this matter, to take whatever steps necessary to collect on the order issued by U.S. District Court Judge Robert L. Wilkins," said Campbell, publisher of the Arizona Informant. "The order was issued a year ago and Mr. Bush has yet to voluntarily comply with it. Under the circumstances, we will take whatever steps needed to make sure he complies with the judge's lawful order."
Bush, who is believed to be living in Glendale, Calif., filed a suit against the NNPA in federal court in the District of Columbia.
According to the complaint filed on behalf of Bush on June 4, 2010, he was has hired to serve as NNPA's chief advertising salesperson, with an annual base salary of $120,000, plus up to 5 percent in commissions. Bush alleged that he was on target to secure at least $15 million in advertising over the first three years. However, nine months into the 5-year NNPA contract, Bush said he "was being suspended for alleged wrongdoing which [the NNPA] declined to specify."
Bush sought unspecified compensatory damages, attorney fees and costs and a jury trial.
In its response to Bush's complaint, the NNPA stated that in February 2009 Bush notified NNPA that, among other things, "he was not devoting his full time and attention" to his NNPA work "and that he was using time and resources which were to have been devoted to [the NNPA] for other matters."
When then-NNPA Chairman John B. Smith requested an accounting of his activities on April 26, 2009, Bush "stated that he would not provide the requested information." Consequently, the NNPA's executive committee voted to again request the pertinent information from Bush. After he failed to comply with a second request, the executive committee voted to suspend Bush.
According to the NNPA's counterclaim, Bush has refused to turn over company records and documents.
The case was heard by a jury in Washington, D.C., which dismissed one of the claims NNPA had made against Bush and one of Bush's claims against the NNPA. Judge Wilkins issued a partial summary judgment on April 12, 2012 authorizing the NNPA to recover $32,706.06 from Bush that had gone to him as overpaid commissions.
Judge Wilkins noted that Bush's failure to oppose NNPA's motion for attorneys' fees constituted a concession.
Wilkins wrote that it was "Further ordered that, based upon Bush's concession and the Court's thorough review of the Independent Contractor Agreement and the documentation submitted in support of NNPA's motion for attorney's fees and costs, NNPA recover from Bush the amount of $385,474.06 for attorneys' fees and costs."
James Belt, who chairs the NNPA committee set up to resolve the matter, said: "Chairman Cloves Campbell has asked me to take any and all necessary steps to recover nearly a half million dollars that we have spent defending ourselves against baseless allegations. The court's judgment was issued a year ago and we will aggressively try to make sure that another year doesn't pass without the judge's order being fully enforced."