Redskins Foundation, NRG Energy Congratulate 3rd-Graders
WI Web Staff | 4/17/2013, 9 p.m.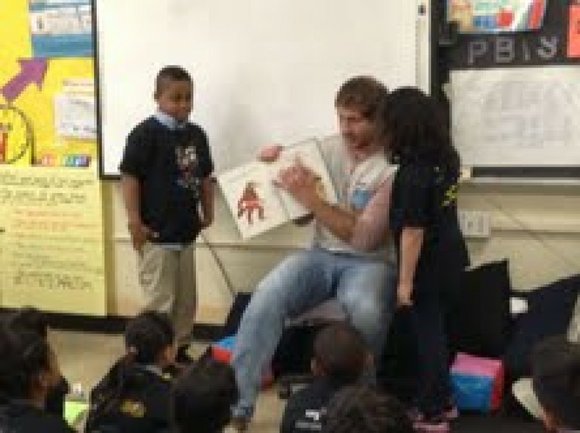 The Washington Redskins Charitable Foundation (WRCF) and NRG Energy rewarded more than 100 third-graders at Glenridge Elementary School in Prince George's County on for their commitment to reading with an April 16 "Power to Read Pizza Party."
Throughout the 2012 football season, students across the D.C. metro area participated in the Redskins Read Book Challenge powered by NRG. Students who read 10 or more books during the season were invited to have a parent, guarding or teacher nominate them for a reading certificate.
"We are committed to working with the Redskins excited about this opportunity to celebrate our students and the reading they have done this year," said Glenridge reading specialist Paddy Gordon. "This is a wonderful example of a community partnership that promotes literacy."
From among all the students and schools who completed the challenge, Glenridge's students read the most books and had the most children participate.
"We are passionate about helping our students develop reading proficiency and a love of reading," said Glenridge principal Gloria McCoy. "We are very excited and grateful that the Washington Redskins Charitable Foundation and NRG Energy share our enthusiasm and will reward the hard work of our students and the encouragement of our teachers."
The Redskins Read Book Challenge was created by the WRCF and NRG Energy to encourage and incentivize kindergarten through sixth grade students to explore the joys of reading.
"Congratulations to all of the students for their hard work!" said Manny Rodriguez, NRG's vice president of Sponsorships, Events and Charitable Giving. "We are excited to be a part of this vital program and are committed to working with the Redskins to promote literacy within the community."
For more information on the Washington Redskins Charitable Foundation's programs and events or to donate, visit www.redskins.com/community or follow the Foundation on twitter at @WRFoundation.