Spelling Bee Finalists Recognized during Jackie Robinson Tribute
WI Web Staff | 4/18/2013, 9 p.m.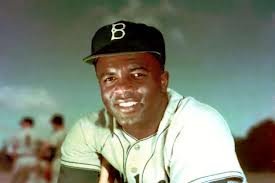 The Washington Nationals observed Jackie Robinson Day on April 15 in Miami when they took on the Miami Marlins at Marlins Park, with each of the team's players wearing No. 42 as part of a League-wide celebration of the first African-American player in Major League Baseball.
Before traveling to Miami, the team honored Jackie Robinson Scholars in the District at Nationals Park with a Spirit Award during pregame ceremonies on Saturday, April 13. In addition, for the fifth year, the team recognized the finalists of the Washington Informer Spelling Bee on the field and provided 200 complimentary tickets to bee participants, teachers and coaches.
While the team was away for this special commemoration, Nationals fans were encouraged to learn more about Robinson's legacy through the Jackie Robinson Foundation.
For more information, visit http://www.jackierobinson.org.