Eastern High School First Neighborhood School to Offer IB Diploma
WI Web Staff | 4/19/2013, 9 p.m.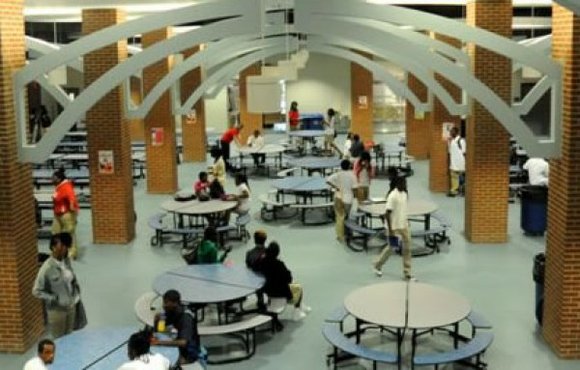 Beginning in August, Eastern Senior High School in Northeast will be the first neighborhood, non-application District public school to offer an International Baccalaureate (IB) diploma.
Eastern principal, Rachel Skerritt, recently received notification of the school's authorization to offer the IB program, which consists of a rigorous and internationally focused course of studies.
"This is a great opportunity for the Ramblers and a testament to the students, staff and leadership at Eastern Senior High School," said District of Columbia Public Schools Chancellor Kaya Henderson. "IB will teach our students to think from a global perspective and set them on a path toward success. Eastern is on the rise, and with this new IB program, they're set to take an international journey."
Students participating in the program will take courses in six areas, English, history, math, science, world language and arts. Following their coursework, they will have to write a 4,000-word essay, pass a philosophy class, and obtain 150 hours of activities focused on creativity, action and service (CAS). These CAS hours can include activities such as arts, sports, dance and voluntary service. Seniors can use the service hours toward their community service graduation requirement of 100 hours.
Currently, Thomson, Shepherd and H.D. Cooke elementary schools offer the IB Primary Years Programme, Deal Middle School offers the IB Middle Years Programme, and Banneker High School offers the Diploma Programme. In 2001, Banneker was the first DCPS school authorized to offer the program. The other schools followed in 2010 and 2011.
Eliot-Hine Middle School and Jefferson Middle School have applied to offer the IB Middle Years Programme, a five-year program that will end in the 10th grade at Eastern Senior High School.
According to the IB website, graduates of the DP generally graduate college at higher rates than their peers who graduate with a standard diploma.