Diversity Lacking in Inner-City Schools
CBCF Forum Focuses on the Need for More Black Male Instructors
WI Web Staff | 4/24/2013, 9 p.m.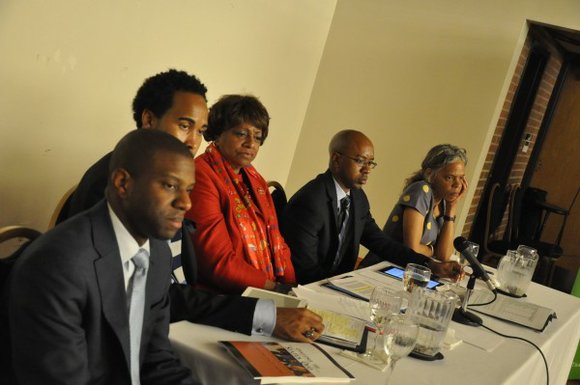 Toldson, an associate professor for the Counseling and Psychology program at HU, said that not only is there an immediate need to diversify the nation's teaching workforce, stress academic socialization and increase the parental presence in schools, but that teachers' evaluations should be based on their ability to effectively reach students.
"An educator's feelings toward their students and knowledge of their students' cultures have significant impact on the learning process and the overall effectiveness of the classroom environment," Toldson said.
English – who said her son and several of his male friends are teachers – added that in Baltimore City, where teachers can earn a top salary of $85,000, officials have negotiated an "innovative" contract that embraces a new method of paying teachers for being effective in their jobs.
"But our teachers have to produce and students have to [perform]," said English, who alluded to the city's diverse teacher workforce. She said teachers in Baltimore City are hired from all over, including the Philippines.
"We've got to move forward – it can't be like it's been in the past," said English. "Teachers' unions need to look beyond salaries and benefits for educators and [determine] how teachers can work together and collaborate," she said. "We need to negotiate salaries around those kinds of things."
Meanwhile, with attention turned to President Barack Obama's goals for ensuring a quality education for all students, Johns – who assumed his current position at the White House in February – said the president's 2014 budget earmarks a $70 billion investment for public education initiatives.
"And, that total exceeds any amount set aside by any other administration for educational programs," said Johns, a former New York City teacher.