EEOC: 'Blacks Still Very Much Discriminated Against'
Latest Report Shows Systemic Bias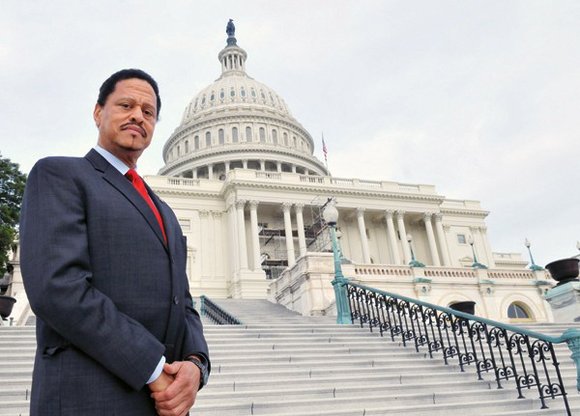 The U.S. Marshals Service prohibited agent Matthew Fogg from conducting drug busts in predominately white sections of Washington, D.C.
Also, the crime-busting federal law enforcement agency frequently left Fogg alone on stakeouts while in search of some of the most notorious fugitives in the county, he said. He often expressed concerns about the constant surveillance of lower-level drug dealers, as opposed to wealthy, white suppliers.
"We were mainly targeting urban areas, and, even when I brought the issue up, I was told that [blacks] were the weakest link in the drug war and that's where we [could] get our numbers up," said Fogg, 61. "There were times after I complained to my supervisors, I was left by myself on stakeouts with armed and dangerous fugitives who we were supposed to be trying to apprehend. My life was in danger," he said.
Today, the retired chief deputy, who served more than 15 years at the U.S. Marshals Service, currently holds the position as the national 1st vice president for Blacks in Government (BIG) and the national vice president for the Federally Employed Women's Legal and Education Fund.
Fogg, a lifelong resident of Southeast Washington, D.C., sued the U.S. Marshals Service in 1998 for racial discrimination.
His lawsuit included allegations of illegal termination which occurred after he filed an Equal Employment Opportunity (EEO) complaint. It also alleged non annual performance ratings, non selection in two promotions, and allegations that his department maintained a racially charged and hostile working environment against all African Americans.
In 2008, a jury sided with Fogg and awarded the highly decorated agent $4 million in back pay and other damages.
Fogg's case counts among the many discrimination complaints and lawsuits throughout the nation that helped to underscore findings in the most recent U.S. Equal Employment Opportunity Commission (EEOC) jobs report.
The report revealed that unconscious biases, insufficient training and mentoring, as well as outdated recruiting and hiring practices have stifled African Americans working in the federal government.
Those practices are also widespread in the private sector as well, said EEOC Chair, Jacqueline Berrien.
"I've seen a lot of cases and nothing surprises me anymore," said Berrien, 51.
Commission members noted that they've fielded and witnessed complaints which include finding nooses and KKK signs in various work places.
Berrien said the EEOC receives nearly 100,000 new allegations of discrimination annually from African Americans, Latinos and women of all races.
Despite legislative and other efforts, obstacles exist that continue to prevent equal employment opportunities for blacks in the workplace, EEOC Commissioner Victoria Lipnic said. "There is a question as to how do you get around unconscious biases. Unfortunately, there is a tendency by some to favor or look out for a person or a colleague who looks like [themselves]," said Lipnic, 52.
Both Berrien and Lipnic said a lack of adequate mentoring opportunities and insufficient training assignments continue to affect the hiring or advancement of black people.
Also, commission members have found that when a person files an official complaint, they are often subjected to retaliation, harassment and even termination.