EEOC: 'Blacks Still Very Much Discriminated Against'
Latest Report Shows Systemic Bias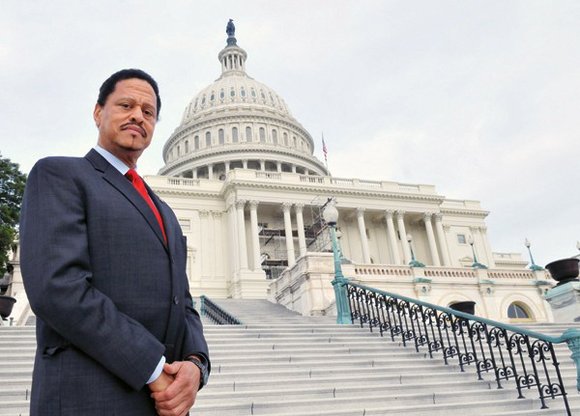 "When you file an EEO complaint, that's basically the end of your career or the end of any chance you have of upward movement," Fogg said.
"But, sometimes you have to think of the big picture and carry the weight for everyone else," he said. "View it like the civil rights movement, if Martin Luther King didn't step forward, then where would we be?"
The current system of hiring, promoting and firing is flawed because it has few safeguards against racial, gender and other forms of discrimination, said Katherine Kimple, managing partner of the law firm, Sanford Wittels & Heisler, in Northwest Washington, D.C. "There are nasty, vindictive and hateful people out there and with these folks, you have to have a really good Human Resources Department as well as strong and zero tolerance mechanisms in place," said Kimpel, 44, whose firm represented Fogg and is currently the attorney for several U.S. Marshals, who in 2009 filed a class action suit against the agency.
In that suit, which is separate from Fogg's, one employee said he was hired at a lower pay grade than white employees even though he had a law enforcement background.
Another employee said, despite being the most senior person in his division, he was passed over for a promotion in favor of a white man who had never worked in the division.
"Each government agency needs to have a true game plan to combat this and not just lip service," said Shirley Jones, attorney and legal review committee counselor for BIG, which is located in downtown Washington, D.C.
"African Americans are in a catch-22 because we are not always given the opportunity to shine and when it's time for promotions and other advancement opportunities, our names don't come up," said Jones, 48.
The EEOC study, released in March, is a result of two years of discussions with groups that included BIG and the African American Federal Executives Association. The study list seven conditions commission members said were the most formidable obstacles to equal employment opportunities.
Those obstacles include unconscious biases and perceptions about African Americans that continue to play a significant role in employment decisions in the federal sector. Additionally, insufficient training and development assignments perpetuate inequalities in skills and opportunities for African Americans and educational requirements create obstacles for African Americans in the federal work force.
"This should be surprising to most Americans, but not to us," said Dedrick Asante-Muhammad, senior director of the economics department at the National Association for the Advancement of Colored People in Northwest Washington, D.C.
"We've been in dialogue with the heads of different federal agencies and have been speaking about our concerns when it comes to diversity," said Asante-Muhammad, 39.
"Diversity is important and it must be accomplished," he said.