Hulu Resurrects Daytime Soaps 'All My Children,' 'One Life to Live'
Episodes Begin April 29
Ronda Smith, Special to The Informer | 4/24/2013, 9 p.m.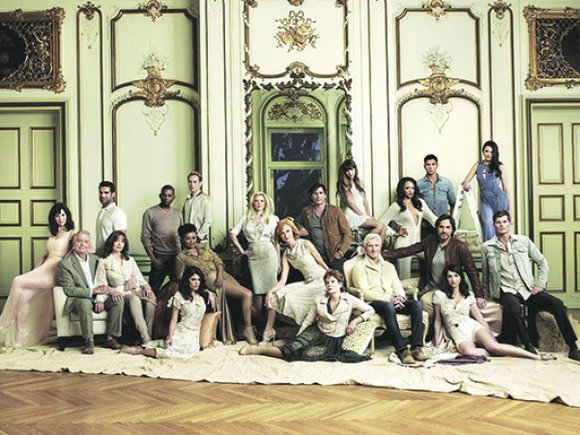 Deborah Plympton had never heard of the online broadcasting network Hulu, and counts herself among the dinosaur breed of television viewers still lamenting the demise of VCRs. However, as soon as the 53-year-old Oxon Hill resident learned that her favorite daytime soap opera, "All My Children," was returning to the airwaves exclusively on Hulu, Plympton took a crash-course lesson from her granddaughter Symone.
"I had no idea you could watch television on your computer and laptops. My granddaughter even showed me some music video on a phone and I thought, 'Lord, have mercy, this is too much,' but it is also exciting and worth the $8 a month," Plympton said.
Presumably there are thousands of novice Hulu watchers who have moved from network programming to the online broadcaster because of the return of both "All My Children" and "One Life to Live," both longtime ABC daytime soap operas with millions of fans worldwide. In a move that sent shockwaves across its viewership, ABC abruptly nailed the coffins on the shows in September 2011 and January 2012, respectively, in lieu of a desire to move into cheaper programming like game shows and talk shows.
At the time, ABC Daytime President Brian Frons released a statement, "While we are excited about our new shows and the shift in our business, I can't help but recognize how bittersweet the change is. We are taking this bold step to expand our business because viewers are looking for different types of programming these days. They are telling us there is room for informative, authentic and fun shows that are relatable, offer a wide variety of opinions and focus on 'real life' takeaways."
The shows were replaced with true hokum – a sleeper of a talk show/food prep show called "The Chew," (still airing) and "The Revolution," a health and fitness talk show, which was better suited for insomniacs and airing at 2 a.m., rather than 2 p.m. (which was cancelled in July 2012).
Baltimore graduate student Brandi Fudge, said that she subscribed to Hulu to view episodes of "Downton Abbey" and "In the Line of Duty," two British shows she became accustomed to watching while studying at the University of Aberdeen. Fudge, 30, said she never thought she would have to watch her favorite American soap operas the same way, but is grateful all the same.
"I grew up with grandparents and babysitters who watched Erika Kane and Asa Buchannan. As African Americans, we cut our romantic teeth on Darnell Williams and Debbi Morgan as Jesse and Angie Hubbard on 'All My Children.' We're talking generations of collective viewing ... that's pretty amazing stuff," Fudge said.
"It will feel good to reconnect with the characters and storylines and decompress. In a stressful world, soap operas are still a great comfort," Fudge said.
Fans of "All My Children" are looking forward to the return of their favorite soap on April 29. Episodes will air in half-hour formats and storylines will open five years into the future.