Bonds Retains D.C. Council Seat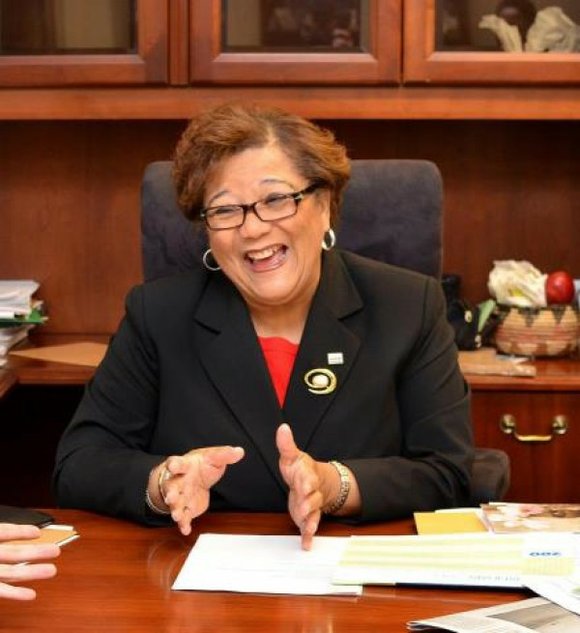 D.C. Council member Anita Bonds prevailed in a special election race that pundits and commentators up to the last hours of the months-long campaign said would be decided by perhaps as few as a couple hundred votes.
But by night's end, Bonds had garnered 32 percent of the citywide vote in an election officials from the D.C. Board of Elections said was the lowest voter turnout in history. While there are more than 505,000 registered voters in the District of Columbia, 49,869 voters – a paltry 9.86 percent of the electorate – bothered to cast a ballot.
Elissa Silverman came in second with 27.5 percent and Republican Patrick Mara tallied 22.7 percent of the vote. Bonds had been serving as the interim at-large council member. In December, the D.C. Democratic State Committee appointed Bonds – chairperson of the committee since 2006 – to temporarily fill D.C. Council Chairman Phil Mendelson's seat. The vacancy occurred when Mendelson was elected to replace his predecessor Kwame Brown who pled guilty to a felony charge and resigned from office. Hence, the need for the special election.
"Thank you for all you did today," Bonds said to a loud, festive and vocal throng of supporters at the Channel Inn in Southwest. "This is a wonderful occasion for our city. It took all of us, every little drop, every little piece."
She told the wall-to-wall, standing-room-only crowd that a last flurry of robocalls on election night orchestrated by Council members Jack Evans and Marion S. Barry, Jr., "made a world of difference." Then she publicly recognized each ward as well as the raft of organizations that pulled together for her, such as the DC Latino Caucus, AFSCME, the Federation of Democratic Women, teachers, organized labor and engineers.
Bonds' victory party attracted a wide and varied cross-section of city residents – both white and black – members of the District's old guard, allies, competitors and newcomers to the city. Guests dined on chicken wings, fruit, cheese and crackers and meatballs. Most were in good spirits, many taking advantage of the opportunity to reconnect with people they hadn't seen for a while.
In the weeks leading up to the election, speculation was that the eight-candidate race would come down to Bonds and Mara. But that scenario never materialized.
Across town at The Coupe on 11th Street N.W., several dozen Mara supporters packed into one wing of the restaurant immersed in often animated conversation, sipping drinks and waiting patiently for Mara to arrive from an earlier gathering of the GOP faithful at Irish Whisky Public House in Northwest.
"I think Patrick's a great kid and represents all areas of the city," said D.C. GOP Chairman Ron Phillips. "He's a great moderate Republican who represents the views of the city who can [bring] balance [to] the corrupt council. Someone's got to watch the money."
"He's someone who, through his work in schools, understands the fiber of D.C. He's dedicated himself to improving schools and he'll continue on the council. People on the council aren't thinking about schools, they're thinking about Escalades."