Bonds Retains D.C. Council Seat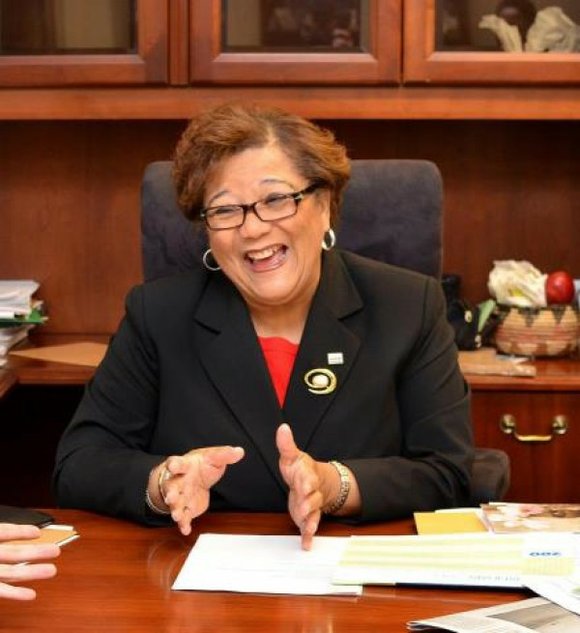 Predictions among some in the crowd ranged from cautious optimism to bold confidence that Mara would be swept into the council.
Mara strolled up to the front door of the establishment and paused to answer a reporter's questions.
"I feel relieved that the election's over," he said softly. "I had nine sinks – everything but the kitchen sink thrown at me but I ran a positive campaign. And the campaign brought in people who weren't involved before."
Shinko Watkins, a marketing and media consultant who lives in Ward 1, said Mara's vision and commitment are what impressed him the most.
"He's very big on education and he talked about really turning it around. He has a new agenda that includes housing and educational development, and he wants to help the community," said Watkins, 30. "In addition, he ran a very diverse campaign. I have a lot of love for Patrick and the Republican Party."
GOP National Committeewoman Jill Homan agreed.
"He brings the right experience to the job," she said. "He is extremely knowledgeable about the education issue which is the top issue facing D.C. Ethics reform is next. Patrick has experience and vision."
Mara, 37, who represents Ward 1 on the D.C. State Board of Education, calmly made his way through the crowd talking to people, shaking hands, being embraced by many and offering kind words to campaign workers, colleagues and supporters. He climbed up onto a booth seat to address the crowd.
"... It looks like we're going to come up a little short tonight," he said, confirming what most in the crowd already knew. "I have a lot of people to thank ... we had the absolute best volunteer team without a doubt. We knocked on 15,000 doors. I couldn't ask for a better group of people. This is the best effort yet, but the numbers don't reflect that ... truly, from the bottom of my heart, I thank you."
As he concluded, supporters shouted, Pat! Pat! Pat! and accompanied this impromptu tribute with sustained applause, cheers and whistles. Mara said he and his wife Sharon were traveling to Costa Rica for some rest and relaxation.
During the campaign, the issue of race bubbled up frequently and Bonds didn't back away from reminding black voters to cast their vote for her to ensure that the council's white majority doesn't widen. Earlier Tuesday night, Barry tweeted the message: "At MLK Elementary with the fighter for us, Anita Bonds! Get your VOTE ON! Keep the Republican OFF. Shut this DOWN!"
Commentator, consultant and political analyst Chuck Thies described Bonds' comments as unfortunate and ham-handed.
"For some people, race is an issue," he said. "I respect them. I cannot walk in a black man's shoes. I can only talk to older folks to learn what they experienced."
Thies said demographic changes in the District has created fear and concern among some in the black community who have seen their numbers and political clout dwindle. And he mentioned a number of recent races, including the Fenty-Gray mayoral contest which split along racial lines.