NFL Notes: Jets Have Few Options at Running Back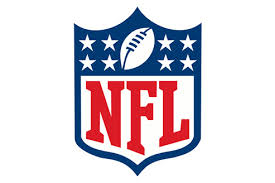 The Jets are facing a real predicament at running back. Joe McKnight can't stay healthy, Chris Ivory hasn't fully practiced and Mike Goodson has temporarily left the team for personal reasons. As a result, Bilal Powell could be asked to carry the load for the rest of this training camp.
It will be quite interesting to see how the Jets' running back situation unfolds. Powell has had a good camp, but it sets up an odd evaluation system for coaches when there is no one else competing for the position. Powell played well in the team's scrimmage on Saturday night, gaining 41 yards on six carries. He also had a short touchdown run nullified by a penalty.
Raiders bitten by injury bug
A rash of injuries has postponed Raiders coach Dennis Allen's plans to have his team workout in full pads. Sunday morning's practice was conducted with more than a dozen players sidelined due to injury, including six projected starters on defense. That led the team to make several position adjustments just to get through the practice session.
Cornerbacks Tracy Porter and Mike Jenkins were held out, paving the way for first-round draft pick D.J. Hayden and Chimdi Chekwa, both backups, to receive all the reps at cornerback with the first-team defense. Hayden hasn't played since suffering a near-fatal heart injury that required surgery. He has been wearing a red non-contact jersey, usually reserved for quarterbacks and kickers.
Khalif Barnes, the Raiders' starting right tackle the last two years, moved to guard because Mike Brisiel was held out. Alex Barron, a backup left tackle, changed sides to replace Barnes. The defensive line only had seven players able to practice. Defensive End Lamarr Houston, one of only two remaining starters from Oakland's defense last season, has not practiced since Thursday. Tackles Vance Walker and Pat Sims didn't practice either.
Colts WR Heyward-Bay sprains knee
Doctors determined Sunday that Colts wide receiver Darrius Heyward-Bey has a sprained left knee, and it's uncertain just how long he'll be out.
The injury occurred during the afternoon practice session at Colts' training camp. Heyward-Bey watched the rest of the workout from the tent at Anderson University with his knee wrapped in ice.
The timing couldn't have been worse for Heyward-Bey, who never fulfilled the expectation of being a first-round draft choice in Oakland. He was performing well in camp and just starting to settle in with his new teammates.