George Duke, Legendary Jazz Keyboardist, Dies at 67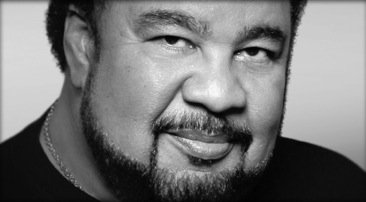 George Duke, a master keyboardist and one of the world's most prolific jazz legends, died Monday, Aug. 5 in Los Angeles. He was 67.
Duke's passing stunned his many fans and fellow musicians. It also occurred on the eve of an interview the Grammy Award winner had scheduled with the Washington Informer. The newspaper planned to preview Duke's anticipated performance at Birchmere Music Hall in Alexandria, Va.
"He was battling and being treated for leukemia," his publicist, Mike Wilpizeski said in an email after cancelling the interview early Tuesday morning, prior to the announcement of his death.
Duke's schedule also included Sept. 15 and Sept. 16 performances at the Kennedy Center in Northwest.
"When I think of George Duke, I think of a good dude, a beautiful spirit," said Joe Gorham, disc jockey and music director at WHUR-FM 96.3, Washington, D.C.'s oldest urban adult contemporary radio station.
Gorham said that he clutched two tickets in his hand reserved for himself and a friend for the upcoming Tuesday, Aug. 13 performance at Birchmere. However, he awakened Tuesday morning to text messages informing him of Duke's death.
"I called a friend who also knows George and I told him, 'Tell me it ain't so,'" Gorham said. "We had a moment because this news was deep and we needed that moment."
A Birchmere spokesman said Duke's management had yet to provide the reason for next week's cancellation so the music hall had no comment.
The spokesman only said that refunds for ticket purchases could be redeemed at the point of sales.
The famed musician's death occurred nearly one year after his wife of 40 years, Corine, died of cancer. Duke dedicated his latest CD, "DreamWeaver," to her memory.
Born in San Rafael, Calif., Duke was inspired by jazz great Miles Davis and others. He attended the San Francisco Conservatory of Music, where he studied trombone, composition and contrabass.
Duke's recording debut occurred in 1966 with the release of "The George Duke Quartet Presented by the Jazz Workshop 1966 of San Francisco."
Throughout his illustrious career, Duke collaborated with Anita Baker, George Clinton, Al Jarreau, Quincy Jones, Frank Zappa, and others.
He played keyboards for the late Michael Jackson on the hit 1979 album, "Off the Wall." Duke won two Grammy Awards for producing Dianne Reeves' "In the Moment — Live in Concert" in 2000 and "The Calling: Celebrating Sarah Vaughn" in 2001.
"We are all devastated by the sad news of George's passing," said Mark Wexler, general manager of the Concord-Telarc Label Group in New York, Duke's record company. "He was a great man, a legend, one-of-a-kind artist; and our hearts go out to his family."
Celebrities also took to Twitter to express their condolences.
"Duke combined Funk, Jazz and Fusion. Rest in peace," tweeted Donna Brazile, a Washington, D.C. political powerbroker and television news analyst.
"Just woke up to the news about the death of a great musician, George Duke. George was a bad brother," TV One and CNN's Roland Martin wrote on the social media website.
Comedian Sinbad said the music world would never be the same without Duke. "I can't believe we lost George Duke. The funk meter just took a big, deep hit," he tweeted.
Locally, some who planned to attend Duke's upcoming concert at Birchmere said they would hold on to their tickets as a way of remembering the icon.
"I can't imagine giving back these tickets," said David Cohen, 47, a disc jockey who lives in Southeast.
"I'm going to post [a picture of] my tickets on my website and keep them," Gorham said.
Duke's son, Rashid, released a statement on Tuesday, Aug. 6 thanking his father's many supporters.
"The outpouring of love and support that we have received from my father's friends, fans and the entire music community has been overwhelming," he said. "Thank you all for your concern, prayers and support."