A-Rod Strikes Out: Slugger Gets 211-Game Ban
Nats Pitcher Avoids Suspension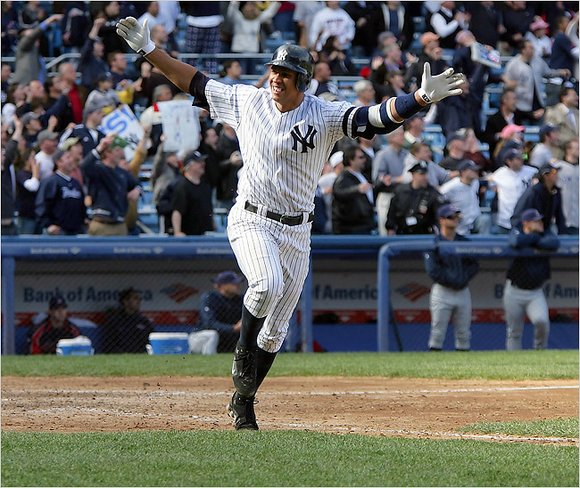 In his appeal, A-Rod must explain his association with Bosch; whether he impeded Selig's investigation by attempting to intimidate a witness and destroy evidence; and possibly his dealings with Galea.
Last month, the disgraced former All-Star violated baseball's collective bargaining agreement when he solicited a second opinion about an injury without first receiving permission from the Yankees.
The doctor who provided the second opinion weighed in on 660 WFAN-AM, a New York radio station, and said that A-Rod appeared to be in the best of health. However, the doctor, Michael Gross, an orthopedic surgeon from Hackensack, N.J., never met A-Rod and, worse yet, Gross had been reprimanded by the State Medical Board for failing to adequately ensure proper patient treatment involving the prescribing of, wait for it …, steroids.
Milwaukee Brewers superstar Ryan Braun felt the first sting of MLB's wrath in the Biogenesis scandal. Braun recently received a 65-game suspension without pay after being confronted with what many in baseball call, "substantial evidence," against him.
Braun, 29, and the other suspended players are expected to return next season, with the exception of A-Rod, who will not be eligible for reinstatement until at least 2015, when he's 40.
A perpetual lighting rod for controversy, the once-celebrated power hitter has repeatedly been at the center of scandal throughout his 18-year big league career.
A-Rod made his big league debut with the Seattle Mariners on July 8, 1994. At 32, he hit home run No. 500 to become the youngest player to reach that mark. Three years later, he slugged homer No. 609 which made him the all-time leader in home runs among Latino players.
A 12-time All-Star, A-Rod won three Most Valuable Player Awards. For his career, he boasts an even .300 batting average, 647 homers, and 1,950 RBI's.
In 2001, he signed an unprecedented 10 year, $252 million free agent deal with the Texas Rangers, but after being traded to the Yankees, he reached a new 10 year, $275 million agreement with New York, a contract that remains the largest in sports history.
Locally, A-Rod hasn't proved popular either.
He's listed as the owner of Newport Property Ventures, a company that operates the Bedford Station, Newbury Square and Victoria Station apartment complexes in Langley Park in Prince George's County, Md.
Tenants, who reside there, reportedly call him a slumlord.
Hundreds of complaints have been filed with the county this summer over problems that include rodent infestations, mold, crumbling floors and ceilings.
Baseball Writers Association's senior member, Bill Madden, called A-Rod, "the Whitey Bulger of baseball, the most wanted criminal" in the game's history.
"Selig and his men … consider A-Rod to be baseball's Public Enemy No.1," Madden said.