10 Facts You Need to Know About the New Health Law
8/7/2013, noon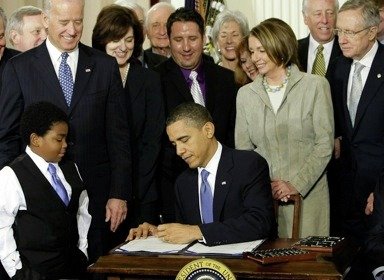 If my income is lower, can I qualify for Medicaid?
If your income is below 200 percent of the federal poverty line you are eligible for coverage through Medicaid at no cost to you. In 2014, a single adult resident of the District of Columbia with income below $22,980 is likely to be eligible for Medicaid.
How does the health law affect small businesses and their employees?
The health law provides small business owners with more clout in the marketplace. Employers with 50 full-time workers or fewer can shop for coverage through DC Health Link and compare prices and policies side by side. Employers with 25 or fewer full-time workers may be eligible for tax credits that will reduce their costs by as much as 50 percent (35 percent for nonprofit organizations). Insurers can't charge higher premiums to companies based on their size or on the type of work they do.
How much will it cost to buy health insurance through DC Health Link?
You will have many choices from leading health insurance companies including Aetna, CareFirst BlueCross BlueShield, Kaiser Permanente, and United HealthCare. They will offer 34 policies for individuals and families and 267 policies for small businesses. All prices and policies will be posted on October 1 so you can see the value for yourself.
For more information go to DCHealthLink.com.