The ACA Difference: Providing Quality, Affordable Health Care for All Children
Ronda Smith, Special to The Informer | 8/7/2013, noon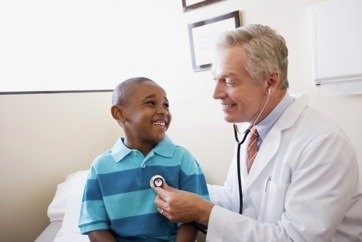 Additionally, ACA would help children aging out of the foster care systems, who face many challenges, including finding quality, affordable health insurance, ensure that all children have access to free preventive services, and invest in prevention and public health to encourage innovations in health care that prevent illness and disease before they require more costly treatment. Preventive care is a key first step towards the development of a healthy and long life, yet 32 percent of kids are overweight or obese, putting them at risk for conditions such as diabetes and heart disease.
Most important, perhaps, is the ACA's ability to create state-based health insurance exchanges to provide families with the same private insurance choices that the President and members of Congress will have. This would include multi-state plans to foster competition and increase consumer choice and provide standardized, easy-to-understand information on different health insurance plans offered in a geographic region so Americans can easily compare prices and health plans and decide which quality, affordable option is right for them and their children.
As for the Daleys, whose financial doom was averted through expansions in federal policy in the wake of ACA, not understanding the full scope and limitations of health insurance policies was a core issue.
"We just didn't feel we needed to read the fine print, or in my case, that the fine print would be so blatantly contrary to the policy itself. My son's condition caused the professionals charged with treating him to instead examine insurance papers and then deny him access. I go through everything now with a magnifying glass and tweezers! I need to know what I am paying for and how it will impact my children's health long-term," Daley said. "Whether I change jobs, get sick myself, or want to keep the kids on my insurance plan until they are 26, now I have those options."