Baby Boomers at Risk for Hepatitis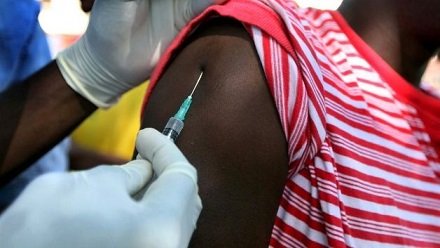 Smitty Jackson thought that the shame of a positive hepatitis C test would be too much to overcome in the proud African-American community of Northeast Washington, D.C., where the retired wastewater treatment worker grew up.
"It's something anyone would be embarrassed by," said Jackson, 68. "Hepatitis C, that's always been a taboo subject, just like HIV, and our people just don't talk about it."
Because Jackson took the initiative to get tested in 1981, and he's continued to receive proper care, the lifelong District resident said he's doing well today. However, many from Jackson's generation still refuse to be tested and unknowingly live with the disease.
A new survey released this month that asked baby boomers in Washington, D.C., about their knowledge and perceptions of hepatitis C (HCV), revealed that the disease is one of the leading causes of death among African Americans of that era. Individuals born between 1945 and 1965 are considered baby boomers.
The study conducted by Dr. Vinod Rustgi of the Metropolitan Liver and Gastro Center in Fairfax, Va., found that 62 percent of Washington, D.C. baby boomers have never been tested for HCV.
Earlier this year, the Centers for Disease Control and Prevention (CDC) in Atlanta, urged all adults to seek testing from their primary care physicians.
Rustgi's survey also noted that only 22 percent of baby boomers recognized that their generation counted as the most vulnerable to the disease. "They are five times more likely than any other age group to be infected," said Rustgi, 59.
"We already have the ability to cure the majority of untreated patients affected by hepatitis C. There is rapid and tremendous progress to developing combinations of oral medications that will cure almost all of our patients," he said.
Rustgi said HCV produces no symptoms until it is in its late stages and serious damage has already occurred. All baby boomers should seek blood and saliva tests when screening for HCV, he said.
"Knowing the lifestyles of many of us baby boomers, it only stands to reason that we are at a higher risk than others," said Luann Briggs, a retired hairstylist who lives in Southwest. "We did the wild things in life. The drugs, many were promiscuous, and we were carefree in areas that we probably should not have been," Briggs, 64, said.
Additionally, the nation's blood supply during the era of the baby boomers wasn't sufficiently tested, which raised the possibility of patients contracting the disease during transfusions and other blood-related medical procedures, according to CDC and local health officials.
"The risk factors for HCV, including sharing needles, cocaine use, tattoos and some sexual transmissions, are things people want to forget about," Rustgi said. "Baby boomers may have done these things 30 years ago and therefore they don't want it to be brought up."
Nearly 1.5 million people in the United States are unaware that they have HCV. Untold thousands in Washington, D.C., also are infected and don't realize it, Rustgi said. Officials said baby boomers are five times more likely to have HCV than any other group, but nearly 40 percent of them would rather admit to a charge of driving under the influence than being infected.
Overall, the CDC estimates that more than 3.2 million American adults are infected with HCV and 75 percent are baby boomers.
For African Americans, the rates of HCV infection and HCV-related mortality are twice as high as they are for non-Hispanic whites. The virus, which is transmitted by blood-to-blood contact, is a leading cause of potentially fatal liver diseases such as cirrhosis and liver cancer.
Early detection and intervention are essential for doctors to provide life-saving treatment and to reduce the spread of the virus, officials said.
"With increasingly effective treatments now available, we can prevent tens of thousands of deaths from hepatitis C," said CDC Director Thomas R. Frieden, M.D., M.P.H.
Identifying hidden infections early will allow more baby boomers to receive care and treatment, before they develop life-threatening liver disease, said Kevin Fenton, M.D., director of the CDC's National Center for HIV/AIDS, Viral Hepatitis, STD and Tuberculosis Prevention.
"Let us all spread the message so all of those affected can be recognized and treated," said Rustgi.