Bahamas Turns 40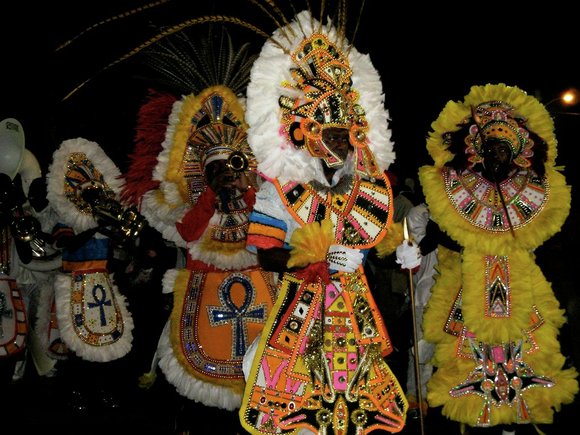 Ambassador Dr. Elliston Rahming and Consul-General Paulette Zonicle took to the dance floor early and often Friday night, leading their Bahamian friends, colleagues, counterparts and supporters of the island nation in celebration.
The dance – at the Silver Spring Civic Building in the heart of downtown Silver Spring on Friday, Aug. 2 – commemorated the Commonwealth of Bahamas' 40th independence. The island nation gained independence from Great Britain on July 10, 1973 led by the late Sir Lynden Pindling who became the country's first prime minister.
In the spacious hall, a disc jockey played catchy Bahamian tunes, which like the mythical Sirens, lured guests to the dance floor. At one point, a group of 12 guests walked in, had their IDs checked, received the required green wristbands and trooped into the hall to begin dancing. Some men wore distinctive black Polo shirts with the Bahamian coat of arms and the country's name emblazoned across the back of the shirt.
Nassau resident Bernadette Murray scarcely stood still for much of the night. When she wasn't on the dance floor, she moved her feet, winding her waist or keeping the beat with her hands and arms.
"I would never live anywhere else. I went to college in North Carolina for four years then went back home," said Murray, who has worked as a correctional officer for 24 years. "This (independence celebration) is important. It elicits great pride. It's something that produces jubilation within and immense pride at being a Bahamian."
"Nothing beats the sense of knowing who you are," said Murray who traveled north to attend the dance and other festivities.

Murray, who shimmied and danced for the entire interview, checked off a list of attributes that make Bahamians unique, including the music that won't allow a person to stand still, as well as "our food, our people, our culture and our history."
Rahming, who was named ambassador three months ago, said Bahamians have much to celebrate.
"This is important because it gives us a chance to reflect on where we've come from," said Rahming, who also serves as the Permanent Representative to the Organization of American States (OAS). "This is the most important development in 40 years. We've taken our place in the world. We're at the OAS, the United Nations and standing shoulder-to-shoulder with other countries around the world."
"In science, technology and education, we're making our mark, doing well on the world scene."
Zonicle, who like Rahming took her post in April, agreed.
"I think it's such an honor to be alive," she said. "I participated in the initial celebrations 40 years ago and now I'm serving my country. I've grown up with the growth of a new nation. We've changed tremendously."
Rahming laughed, saying that at 40 years old, the Bahamas could be considered middle-aged.
"Our major challenges revolve around economic development. Banking and tourism are our two main industries but we need to further diversify the economy into manufacturing, oil exploration, and light industries," he said.
Bahamas, Zonicle noted, is a country with a significant heritage and a proud past.