Bahamas Turns 40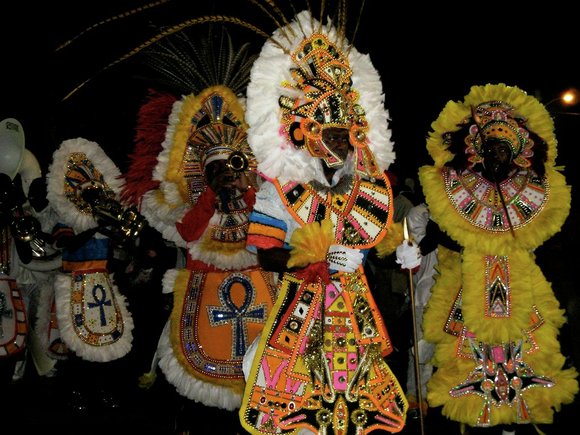 "In addition to agriculture, fisheries and banking, we've also seen our people grow and Bahamians are shoe designers, engineers, doctors, lawyers, designers all spreading around the world."
Zonicle said the Bahamas is unique.
"We've elected three prime ministers consecutively with no violence. We change governments smoothly," she said. "And 94 percent of Bahamians took part in elections."
Pierre Vital, a native of Haiti, said his interest in Caribbean culture brought him to the festivities.
"I haven't been around Bahamian people so this is a chance for me to interact with them," said Vital, a Northern Virginia resident who has lived in the U.S. for 20 years. "I'm interested in Caribbean culture and I go to a lot of cultural events centered [on] the Caribbean."
As he surveys the Caribbean, Vital said, the different islands have made significant progress socially, economically and in other ways.
"I think we're making a lot of progress," said Vital, 41. "But one thing I think Caribbean people complain about is that people outside see us as party people and not for the other things we've accomplished."
"Our culture is the same wherever you go. We need to support each other and hopefully our leaders will understand that the people want them to improve conditions of the country and the people."
Anishca Lightbourne said she's spent a total of 23 years in the United States but there's no place like home.
"At home, not a day goes by where you don't see someone you know. It struck me as I walked through the airport in 2011 that here, you could go days and weeks without seeing someone you know," said Lightbourne, a lab supervisor with Prince George's County Hospital. "Anywhere Jamaicans are, you'll see them and their colors, but Bahamians can adapt very easily. They are very proud of where they come from. It's the upbringing, the Christian upbringing. In this country, people are tied to their Social Security number but we're more than a Social Security number."
And rather than rest on their laurels, Bahamians still have work to do, she said.
"We have a foundation but we still have to finish building this small but proud country," Lightbourne said.