The Color of Care in Aging America
Matt Perry, Special to the Informer from New American Media | 8/7/2013, 3 p.m.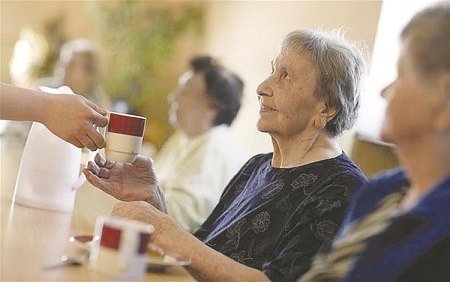 During his first presidential campaign, Democratic hopeful Barack Obama famously claimed that Americans discussed racial conflicts honestly — behind closed doors. Some experts in aging say it's now time to break open those same doors and look at America's caregiving crisis — and its growing issues of race — just as honestly.
The country's heralded melting pot is quickly becoming a complex racial stew at both ends of the nation's caregiving spectrum: for those needing care — and for the family members and hired workers providing it.
Undocumented Caregivers in "Grey Market"
As of 2011, 20 percent of the country's 4 million hired caregivers were foreign-born, according to the Paraprofessional Healthcare Institute (PHI), which represents direct caregivers – hired nurses, home health aides and personal attendants.
Yet that number doesn't include the "grey market" of workers employed directly by families that include immigrants – among them undocumented workers. Some even suggest the actual number of immigrant caregivers is closer to 50 percent.
While race, culture and religion shouldn't affect the care provided to older adults, the reality is simple: It does.
John Booker has seen it throughout his 35 years as a caregiver.
He recalls meeting an Orange County, Calif., woman whose son moved her from facility to facility hoping to find quality care. Finally, she was placed in the hands of Booker – who is African American.
"She needed help getting to the toilet, and she didn't want a damn n----r to do it," laughed Booker.
"After she attacked me, I knew my reaction was extremely critical at that point. I put my best professional face on."
Afterwards, the tearful woman thanked Booker for his help, as did a young man standing outside the room who watched the interaction – her son was also an owner of the long-term care facility.
Overt racism, while rare, is indicative of the continued struggles Americans face when it comes to race – particularly in an intimate relationship like caregiving.
During his own long career, Booker noted, who founded the National Association for Direct Care Workers of Color, "I would say 40 percent of the time there was some initial friction [over race]."
Booker said his typically female colleagues – Latinos, Filipinos, Caribbean Islanders and recent African Immigrants – are acutely aware of race in the workplace.
"They will get some of the same racial slurs and looks," he said. "You hold back your emotions and continue to give quality care."
Cultural, Religious Impacts
A Stanford University researcher says that race and ethnicity are often linked to cultural and religious views – which may affect care. In fact, her study of multicultural nurses in long-term care settings found something shocking: During end-of-life care, some foreign-born Catholic nurses felt the dying experience shouldn't be altered by using painkilling analgesics.
"They felt that experiencing pain and suffering at the [end of life] afforded the dying patient an important opportunity for spiritual redemption," reads the small study of 45 Filipina nurses, led by V.J. Periyakoil, MD, director of palliative care education and training at Stanford's School of Medicine. "None of the U.S.-born nurses endorsed this concept."