The Color of Care in Aging America
Matt Perry, Special to the Informer from New American Media | 8/7/2013, 3 p.m.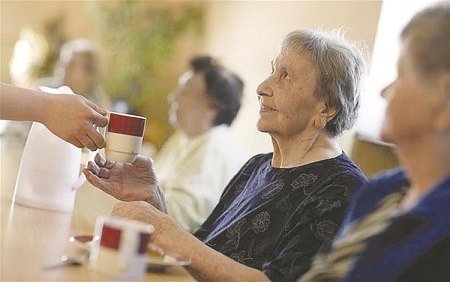 Periyakoil – who admitted "we were pretty surprised" at the results – described the concept of "redemptive suffering" in this way: "Sometimes people feel that God is giving them these experiences, and part of their faith is to bear these experiences with as much patience as they can. How the religious beliefs of an individual nurse – or doctor – affects how they provide care is a bit of an unknown."
She continued, "If I'm the nurse who believes in the concept of redemptive suffering. … I may not offer that [painkiller] to the patient, even if I see them in pain." In fact, she said, some patients welcome this sense of redemptive pain, but nurses need to give a patient the choice.
In another example of the enormous influence of cultural and religious views on care, Periyakoil described the family of a Chinese American patient with esophageal cancer. He feared that if he died on an empty stomach "he would wander throughout eternity as a hungry ghost," she said. He was given a feeding tube.
Periyakoil adds that cultural differences strongly influence caregiving behaviors.
Caregivers who acknowledge "familismo" and "respecto" within more collective, group-oriented Latino families will gain their trust. Conversely, Periyakoil said, more individualized cultures like Germans thrive on care that fosters patient autonomy and more direct, factual communication.
Compassionate Care Despite Language Limits
To many, cultural differences can actually prove beneficial.
Carla Troutner said her tiny 4-foot-11-inch mother had two homecare aides in the San Francisco Bay Area – one white, the other Haitian. While the white caregiver provided acceptable care, the Caribbean caregiver offered a uniquely calm disposition her mother adored.
"She just followed her around the house," Troutner said of her mother.
Sadhna Diwan recalled a long-term care facility staffed almost entirely with Latino caregivers – some who spoke virtually no English.
"This became a real bone of contention between the families and the hired caregivers," said Diwan, director of the Center for Healthy Aging in Multicultural Populations at San Jose University's School of Social Work.
Yet the Latino workers' compassionate care happily countered the language barrier. "The love and affection and care they show for my parents – even I don't do that," stated Diwan.
Some advocates in aging, though, claim ethnic differences in caregiving are being overstated – and education is leveling the playing field.
MariaElena Del Valle cautioned that ethnic differences in healthcare are slowly being filtered out. Training for today's hired caregivers increasingly focuses on removing these cultural differences, she said. The goal: Don't impose your belief systems – personal, cultural or spiritual – on the patient; ask patients about their preferences.
"When you're meeting for the first time we ask you to be curious," said Del Valle, an organizational-change consultant with PHI. "Active listening means that you focus on the perspective of the speaker, and that requires the listener to let go of cultural biases that come up."
Del Valle has already seen the effect of culturally sensitive training for hired caregivers – both at home and at long-term care facilities.