DAVE OWENS: Can the Zimmerman Case Teach the Sporting World a Lesson?
Dave Owens, Special to The Informer | 8/7/2013, 1:30 p.m.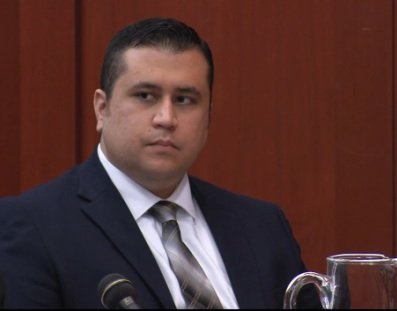 We can all agree on something when it comes to the outcome of the George Zimmerman/Trayvon Martin incident. Someone died and it's a damn shame. It is gut-wrenchingly difficult for Martin's family and many in society at large to grasp that a young man is gone and it never had to happen.
This column, however, isn't about whether I believe in Zimmerman's self-defense claim, or whether he needed to cease following Martin as the dispatcher instructed him to do that fateful February evening in Florida.
Zimmerman's actions reminded us how destructive stereotyping can be and where it can lead us. What caused him to believe Martin was "a real suspicious guy" in the first place or one of those "f---ing punks," as was heard during his call to police? What caused such an unfavorable conclusion by Zimmerman? Was it Martin's gear? His race? We will never know; however, minorities — in this case, African-Americans — can't help but surmise Zimmerman was negatively influenced by both.
It led to death. Sad. Many are wondering how something like this could happen. The incident, however, triggered me think about how prevalent stereotyping can be in our own environments.
The world of sports is and has often been a breeding ground for stereotypes to fester. Stereotyping occurs when we take license to define someone before we truly know them. It happens all the time in the athletic realm.
Since he splashed on the scene in baseball, Yasiel Puig has become a fascinating figure. His power, speed and flair have injected electricity into a Dodgers team in desperate need of it.
That last part has been a source of consternation for some players who have voiced a dislike of the way he plays, referencing his flip of the bat after a base hit or his aggressive style. After a recent series, Arizona Diamondbacks catcher Miguel Montero told reporters he hopes Puig's teammates will instruct Puig to show more respect to opponents. "He's got so much talent, it'd be really bad if he wasted it doing the stupid things that he's doing," Montero said.
Another Diamondback, Ian Kennedy, described Puig's style of play as "arrogant."
Puig was also criticized in a newspaper report for an exchange with former major leaguer Luis Gonzalez where he was described as aloof, or not showing enough respect for Gonzalez. Puig rebuffed the report, calling it "not true."
For the record, Puig's teammates have come to his defense, calling the youngster great in the clubhouse.
Unfortunately, perception becomes reality quickly and some of that negativity has already become the primary dialogue when discussing Puig — hardly fair to a 22-year-old Cuban defector who doesn't speak English. Do reporters or opponents really even know this guy? Probably not, but some have already made up their minds without ever meeting him. In their minds, he's young, arrogant and doesn't respect the game.
It seems minorities are often on the receiving end when it comes to negative stereotypes. Geno Smith took a beating for his bad attitude during pre-draft meetings, and it carried over to draft night and beyond. Smith called the reports "inaccurate" and his coach Rex Ryan supported him, saying his young quarterback demonstrated none of those qualities during Jets rookie mini-camp.