D.C. Political Roundup: City Leaders Remember James Bunn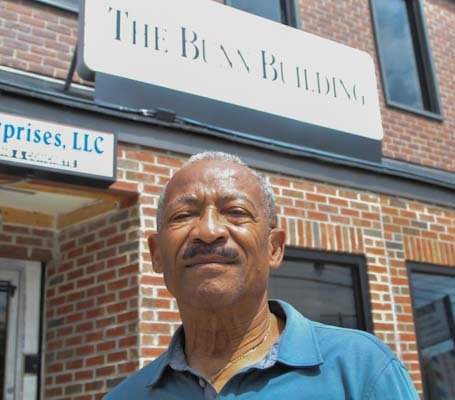 The District's leading politicians praised the life and the work of James Bunn, a passionate Ward 8 political and civic activist and businessman, who died on Aug. 1.
Bunn, 72, led a busy life as a leader in Ward 8 in Southeast as the chairman of the Congress Heights Main Streets organization and other non-profit groups. D.C. Mayor Vincent Gray said that Bunn made a difference in the ward.
"I was stricken with grief to hear of the passing of one of the finest public servants in Ward 8 and the entire District of Columbia, my friend James Bunn," said Gray, 70. "He was a pillar in the Ward 8 community and the city will miss his integrity, thoughtfulness and willingness to help others. My heart goes out to his family, especially his daughter, Sheila Bunn, who serves as my deputy chief of staff."
Bunn moved to the District from Baltimore in 1970 and immediately charted his own future as a budding businessman and entrepreneur. He purchased a building which later became known as the Bunn Building on Martin Luther King Jr. Avenue and opened several other businesses in the working-class neighborhood of Congress Heights.
Bunn gained his citywide reputation as an advocate for businesses east of the Anacostia River as the executive director of the Ward 8 Business Council and as a board member of the Anacostia Economic Development Corporation.
Bunn served as an advisory neighborhood commissioner representing the former single-member district 8D02 in the Bellevue section of Ward 8 from 1987-1991. Prior to his death, he had been appointed by Gray to serve on the District of Columbia Retirement Board and served as the vice chairman of the board's strategic planning committee.
D.C. Council member David Grosso (I-At Large) said that Bunn's death is the city's loss.
"The District of Columbia and the Ward 8 community have lost a great man today," said Grosso, 42. "His voice in the community and advocacy work has helped to spur economic development and lift the civic discourse."
Grosso's colleague, D.C. Council member Anita Bonds (D-At Large) agreed.
"A genuine Ward 8 champion and proud Democrat, I can remember when Mr. Bunn welcomed me with open arms when I was a Ward 8 resident," said Bonds, 68. "The District could always rely on Mr. Bunn to advocate for its hopes and concerns in the promotion of business opportunities for entrepreneurs."
D.C. Del. Eleanor Holmes Norton (D) said that Bunn's death comes at a time when the projects he fought for are now coming to fruition.
"I was grateful that Mr. Bunn had lived to attend the opening of the first federal building east of the Anacostia River," said Norton, 76. "Mr. Bunn was at the opening of the Coast Guard headquarters that he helped shepherd, just as he had been one of the leading businessmen east of the river for decades."
D.C. Council Members Address Ward 8 Democrats
The District of Columbia Council will resume business on Monday, Sept. 16 and while some members are taking vacations, and others, simply opting to relax at home from their legislative and political duties, there are some who are actively engaging community and political organizations in the District.