Diana Ross Brings Greatest Hits to Wolf Trap
'The Boss' Draws Thousands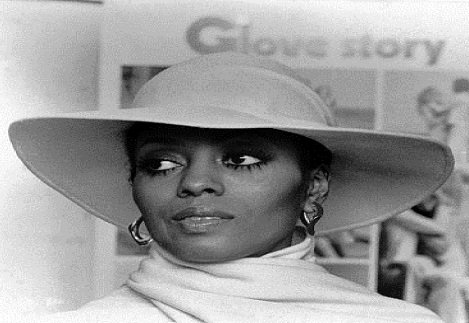 "If you need me, call me. No matter where you are, no matter how far. Just call my name. I'll be there in a hurry. On that you can depend and never worry." — Diana Ross, "Ain't No Mountain High Enough," (1970)
No mountain, or rain, nor summer heat, will keep Diana Ross from recreating her glitzy and glamour shows of bygone years, when she steps onto the stage to entertain thousands in the Greater Washington Metropolitan area.
Affectionately known as, "The Boss," the singer, actress and first lady of Motown has scheduled a Wednesday, Aug. 14, performance at the Filene Center at Wolf Trap National Park for the Performing Arts in Vienna, Va.
"I've never seen her in person before, I'm ecstatic," said Kenyetta Swertlow, a Southeast resident and lifelong fan of the superstar singer.
"My friends and I bought our tickets months ago," said Swertlow, 49.
The performance will mark the 15th time that Marion Rollins would have seen Ross, 69, in concert. The Northeast resident plans to attend with her daughter, Nicole Matthews, 25.
"I'm always [excited] when I see Diana Ross. I just can't see her enough. It doesn't matter if it's the front row or the last seat in the house, I'm always happy because she is so amazing," said Rollins, 54.
Camille Cintron, a Wolf Trap spokesperson, said the more than 7,000-seat venue is expected to be filled to capacity for the concert.
Earth, Wind & Fire, the Four Tops, the Temptations, and comedian Bill Cosby are among the showbiz elite to have performed at Wolf Trap this season.
However, Ross' appearance might be the most anticipated of all.
"This show has proven to be very popular," Cintron said.
Born Diane Ernestine Earle Ross in Detroit, Mich., on March 26, 1944, Ross grew up in a housing project.
As a child, Ross began singing in the choirs of Baptist churches throughout the Motor City.
At 15, Ross, Mary Wilson, Florence Ballard and Barbara Martin formed the vocal group, The Primettes.
Martin left the group shortly before the remaining members signed a recording contract with Motown Records. The trio emerged as the Supremes, the most celebrated female group in music history.
Ross ultimately took over as lead singer and Motown changed the group's name to, "Diana Ross and the Supremes."
From 1965 to 1969, the Supremes released a string of No. 1 records, including "Stop! In the Name of Love," "Nothing But Heartaches," and "Reflections."
Ballard was replaced in 1967 by Cindy Birdsong and, in 1970, Ross left to begin a solo career.
The then-budding superstar worked with the songwriting team of Nick Ashford and Valerie Simpson, and her first two songs, "Reach Out and Touch Somebody's Hand," and "Ain't No Mountain High Enough," topped the Billboard music charts and earned Ross her first Grammy nominations.
"I think when we produced the first Diana Ross solo album, it was a big step for us. That is when I felt we had arrived," said Simpson, 66, who with the late Nick Ashford, wrote a plethora of hit songs for artists at Motown and other labels.