Diana Ross Brings Greatest Hits to Wolf Trap
'The Boss' Draws Thousands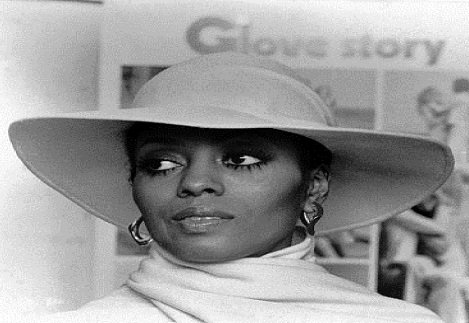 In 1972, Ross portrayed Billie Holiday in the biopic, "Lady Sings the Blues," which led to her first Academy Award nomination with co-stars Billy Dee Williams and the late Richard Pryor, who portrayed "Piano Man."
The film failed to capture an Oscar in large part due to Francis Ford Coppola's classic, "The Godfather," which predictably swept the awards that year.

In 1975, she starred in, "Mahogany," a movie about a poor African-American woman who achieved unrivaled success as a fashion designer in Rome.
In 1976, Ross dazzled as the lead in, "The Wiz," an urbanized retelling of L. Frank Baum's, "The Wonderful Wizard of Oz."
Although, "Mahogany," and "The Wiz," failed to receive the rave reviews that accompanied, "Lady Sings the Blues," Ross released the single, "The Theme from Mahogany (Do You Know Where You're Going To,)" which reached No. 1 on the Billboard music charts in 1975. She followed that with, "Love Hangover," another chart-topper.
"Diana certainly knows more about music and putting on a great show than most others in the business," fellow Motown legend Lionel Richie, 64, said in a recent interview.
Richie helped Ross achieve her biggest selling single ever, the 1981 classic, "Endless Love."
Penned by Richie for the Franco Zeffirelli film of the same name, "Endless Love," held the top spot on Billboard's music charts for nine weeks.
It also landed the former Commodores lead singer an Oscar nomination for the music score.
Earlier this year, Billboard named, "Endless Love," the No. 1 love song of all time.
Last month, various media outlets, including a two-page New York Daily News feature, paid tribute to the 30th anniversary of Ross' historic Central Park concert.
With a Rock and Roll Hall of Fame induction, two stars on the Hollywood Walk of Fame and a Grammy Lifetime Achievement Award under her belt, Ross proved there was, "No mountain high enough," to keep her from the 450,000 fans who packed Central Park's Great Lawn during the memorable July 21, 1983 concert.
"All of the big concerts had been [performed] by white [artists]," said former New York City Parks Commissioner Gordon Davis, who organized the show.
"I was uncomfortable with that, so I began talking to (rock promoter) Ron Delsener about who might be a good fit. It wasn't long before we decided on Diana."
At the time, the city was in the midst of a massive heat wave as temperatures hovered above 95 degrees, and thunderstorms loomed. However, Ross emerged on stage at about 6 p.m., wearing a multicolored coat.
After she finished a dance number with Harlem's Bernice Johnson dancers, Ross threw off the coat, to reveal a sequined orange bodysuit, grabbed a microphone and yelled, "Hello, New York!" before singing, "Ain't No Mountain High Enough."
The roaring crowd stood shoulder-to-shoulder amid the darkening skies and high winds. As the first raindrops began to fall, Ross told the audience, "It took me a lifetime to get here, and I'm not going anywhere."
However, the ever-glamorous Ross halted the show, but returned the next night to perform before a crowd of 350,000 star-struck fans.

For the Wolf Trap show, Ross is expected to cover the various periods of her career in chronological order: Supreme, Diva, Disco Queen and Jazz Chanteuse.
Her set list include hits like, "I'm Coming Out," Why Do Fools Fall in Love," "You Can't Hurry Love," "Upside Down," "Do You Know Where You're Going To," "Endless Love," and the Michael Jackson-penned, "Muscles."
The singer is also expected to pay tribute to her idol, Holiday, by covering the late Jazz legend's, "Fine and Mellow," and "Don't Explain."
"I've had the privilege of seeing Ross in concert," said veteran music writer Jim Harrington. "I can attest that she knows how to put on a thoroughly entertaining show."