EDITORIAL: The Washington Lawyers' Committee Report
8/7/2013, 3 p.m.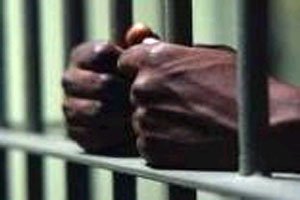 The Washington Lawyers' Committee recently released a report on racial disparities in arrests in the District that raises serious questions about why so many African Americans become entangled in the criminal justice system.
The figures are troubling. For example, the report finds that while there are about as many African Americans aged 18 or older (47.6 percent) as there are adult whites (42 percent) living in this city, eight out of 10 adults arrested for a crime in Washington are African American.
Also, more African Americans were arrested in wards where more black residents live, and that even in wards where fewer African Americans reside, they made up a disproportionately high percentage of those arrested. Further, nine out of 10 individuals arrested for drug offenses were black.
The report is a thorough and comprehensive study of a major problem, not just in the District but across the United States. Contrary to conventional wisdom, black people are no more prone to criminality than any other ethnic group. There are reasons the Committee pointed to, including conscious bias and institutional practices that determine who is arrested and why.
We applaud the Committee and its partners who sought to arm D.C. residents and local policymakers with informed policy choices, so they can "choose policies most likely to reduce the harm of drug use, adopt practices that help the city operate a justice system free of unconscious or conscious bias, and change systemic practices which may be having an unintended effect in generating these outcomes."
To her credit Police Chief Kathy Lanier acknowledges the complex relationship between arrest rates and variables such as race, poverty, education, and employment. And she "welcomes the recommendations for further in-depth discussion on these important issues to determine their impact on public safety in the District."
The sooner this happens, the better we'll all be when the bias and institutional practices that pervade the criminal justice system are reduced or eliminated.