Getting the Most Out of Your Doctor Visit
AmeriHealth District of Columbia | 8/7/2013, noon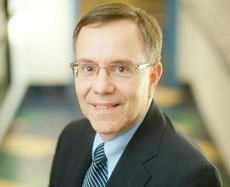 It's been a long wait. You've just answered some questions and filled out some forms for your new primary care provider (PCP). As you imagine what the PCP is like, the receptionist finally calls your name and brings you to an exam room. A couple minutes pass and then your doctor walks in the door. He/she takes your pulse and blood pressure and listens to your heart and lungs, and maybe even engages in a little small talk. Before you know it, the visit is over. As the doctor writes your prescription, you begin to think about all the questions you didn't ask, and wonder if you made the most of your doctor's visit.
If this situation sounds familiar, here are some things you can do to prepare for the next visit to either your regular PCP or your new PCP:
Make a list of questions in advance and ask them.
Think of your doctor visit as an ongoing series instead of an individual event. Do more than just show up. Set health goals with your doctor, and discuss your progress with meeting those goals during future visits.
Be vocal about your health. Discuss any issues that are uncomfortable or confusing. Vocalizing your thoughts and concerns will help ensure that nothing is overlooked because you feel rushed.
Ask for copies of your medical records so that you can keep track of your health. Your medical records are not just for your doctor — they're for you, too!
Sometimes it helps if you bring a friend or family member with you. They can help you keep track of what the doctor is telling you and remind you of any remaining questions.