A Healthy Nation, One American at a Time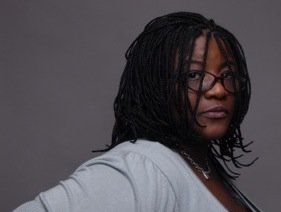 While the Affordable Care Act has been heralded as a godsend by millions of Americans, the challenge of implementing such a significant overhaul of the American medical industry is daunting to say the least. At stake is not only the manner in which medical services are delivered and financed, but also how to streamline access to ensure that all Americans, irrespective of their ability to pay, receive quality health care.
Among the benefits to the Affordable Care Act are the 31 million Americans who are projected to gain health coverage by 2019 due to critical upcoming reforms, including the exchanges, exchange subsidies, minimum coverage provision and Medicaid expansion; the 54 million U.S. families who will gain additional benefits, including greater access to preventive health care services recommended by the U.S. Preventive Services Task Force, such as vaccines and preventive care and screenings for women; and the nearly 18 million children with preexisting conditions are protected from insurance coverage denials.
In a recent announcement in the White House's East Room, President Barack Obama made clear that consumers seeking to purchase health insurance would no longer be denied access or overcharged based on a new competitive model that forced insurance companies to compete for customers.
"The good news is that starting October 1, new online marketplaces will allow consumers to go online and compare private health care insurance plans just like you'd compare the best deal on flat-screen TVs, or cars or any other product that is important to your lives. And you're going to see competition in ways that we haven't seen before. Insurance companies will compete for your business," Obama announced.
He went on to say that some states had already witnessed a shift in market access.
"Just yesterday, state officials in New York announced that average premiums for consumers who buy insurance in their new marketplace will be at least 50 percent lower next year than they are today. Think about that — 50 percent lower. So for people who are self-employed, who have to buy on the individual market, they're suddenly going to see opportunities not just for the rebates we discussed, but also for even greater savings in their monthly premiums," Obama said.
Similarly, the American Public Health Organization announced that in upholding these essential reforms, the passage of the Affordable Care Act "marked tremendous progress towards reshaping our health system into one that saves the lives of at least 44,000 people who die annually simply because they do not have health insurance that could keep them healthy."
Unfortunately, gaining a full grasp of the more than 2,500-page document comprising the Affordable Care Act, will not come quickly or easily for the average American. In an attempt to add some clarity, the Washington Informer provides, here, a brief synopsis of some of the most important aspects of the reform.

Read & Enjoy,
Shantella Y. Sherman
Editor, WI Special Editions