New Health Law Offers Quality Affordable Health Insurance for All
Diane C. Lewis | 8/7/2013, noon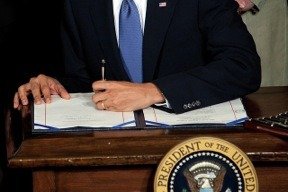 Three years ago, President Obama signed into law the Affordable Care Act, the most sweeping piece of health care legislation in nearly 50 years. The law brings important new benefits and protections for people buying health insurance and new opportunities for people who have been locked out or priced out of insurance due to their income or their health. It offers new hope and new help to residents of the District of Columbia who have struggled to get coverage and face the threat of high medical bills whenever illness or accident strikes.
Until now, insurance companies have been free to deny coverage to anyone because of a pre-existing medical condition like asthma, diabetes, or cancer. Insurers have been allowed to charge higher premiums to people because of an illness or to refuse to cover the care for that illness. Meanwhile, the cost of health insurance has put it out of the reach of average individuals and families.
As of Jan. 1, 2014, that's all changing. Thanks to the new law, nobody can be denied health insurance or charged more based on the state of their health. Women can no longer be charged more than men and small businesses can't be charged more than large companies. To make health insurance more affordable, the health law offers financial help to reduce monthly premiums and other costs. And once you have insurance, it can't be taken away from you.
To make sure District residents get the benefits the health law promises, we are setting up a new insurance marketplace where individuals, families, and small businesses can shop for health coverage, compare options side by side, and choose the policy that best meets their needs and their budgets. This new marketplace is called DC Health Link and it will open for enrollment on October 1 and coverage will begin Jan. 1, 2014.
Because of the smart investments the District has already made in health care, we have one of the lowest rates of uninsured people in the nation. Nearly 93 percent of adults living in the District have health insurance, including private insurance, Medicaid, or coverage under the D.C. Healthcare Alliance program. This still leaves at least 42,000 of our family members, friends, and neighbors without the protection health insurance provides. This includes people who work hard – sometimes at two or three jobs – to keep a roof over their heads and food on the table. For them, being uninsured means delaying needed care – especially prevention – until it's absolutely necessary to go to a doctor or an emergency room. Sadly, for some, that may be too late to restore their health and vitality.
Providing everyone with quality affordable health insurance won't cure all of our problems, but it will be a giant step toward a healthier and more productive city. Let's not let this opportunity pass us by. Start by visiting DCHealthLink.com to get the facts and get covered.
Diane C. Lewis is the Chairperson of the Executive Board of the D.C. Health Benefit Exchange Authority. She also is Co-Principal and Executive Vice President for ALTA Consulting Group.