A Personal Connection to Care
AmeriHealth District of Columbia | 8/7/2013, noon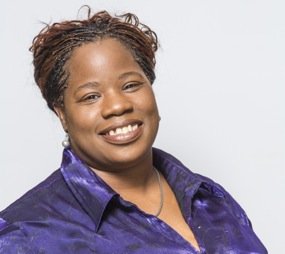 Most people connect with their health plan through their doctor and value the care he or she provides. They put their trust in their physicians and follow their advice to stay healthy. The same is true for AmeriHealth District of Columbia member Harriet M.
"I love my doctor," said Harriet. "Dr. Hurd has been a blessing to me. Whenever I need her, she's always there. She listens, is very understanding and I can talk to her about my health issues and feel I'm being heard."
AmeriHealth District of Columbia has an extensive network of providers, like Dr. Hurd, who are dedicated to providing quality health care and to treating our members with the dignity and respect they deserve.
In addition to having a dedicated primary care practitioner, many AmeriHealth District of Columbia members also enjoy the added benefit of their personal connection to the plan's Community Outreach Coordinators.
After she was diagnosed with diabetes two years ago, Harriet started having regular contact with her Community Outreach Coordinator.
"He explained to me how important it is to keep my doctor appointments and told me not to be afraid to discuss treatment options and ask questions."
"He calls to invite me to AmeriHealth DC's special health programs, especially those related to diabetes. The programs help my family and me learn how to manage my condition. We've learned a lot over this past year, says Harriet."
And it doesn't stop there. The Community Outreach Coordinators contact members who are due for recommended tests and preventive screenings such as mammograms and other annual tests.
"My outreach coordinator reminds me when I'm due for my doctor appointments and assists me with making them if needed. He helps me with other resources for my children and me, even things that aren't related to health care like job resources and child-care."
AmeriHealth District of Columbia began operations in the nation's capital starting May 1, 2013 and offers the same benefits, services and commitment of the former Chartered Health Plan. All members who stayed with ADC continue to receive the same Medicaid benefits they've always enjoyed as long as they're eligible for coverage. Best of all, members receive the same great services, delivered by the same team of people they've known and depended on for years.
Harriet has been a member of the health plan since 1990 and is featured in AmeriHealth District of Columbia's current advertising campaign.