Wizards' Wall Gets Emotional over New Deal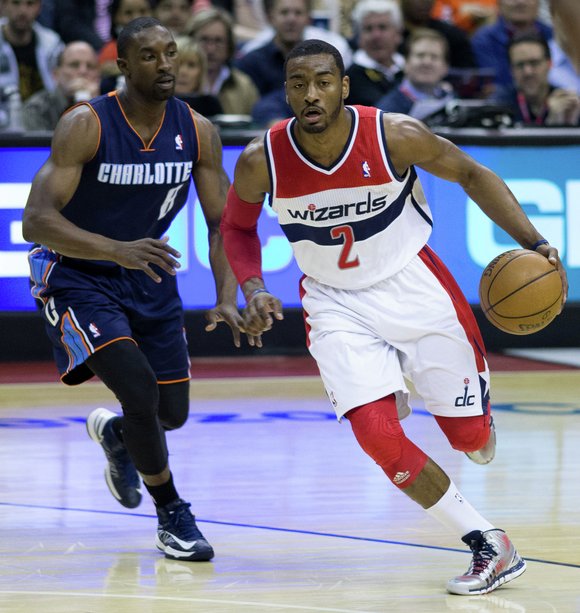 Last season, Wall averaged a career-high 18.5 points, a team-leading 7.6 assists, 4 rebounds and 1.3 steals in 49 games after having missed the first 33 contests of the season due to injury.
He joins LeBron James and Kobe Bryant as the only three players last season to have averaged at least 22.0 points, 7.0 assists, 4.8 rebounds and 1.6 steals from March 1 through the end of the season.
Wall earned the Eastern Conference Player of the Week for games played March 11-17 after averaging 24.0 points, 11.0 assists, 5.0 rebounds and 2.5 steals per game while shooting .617 from the field, .800 from three-point range and .857 from the free throw line while leading the Wizards to a 3-1 record.
He scored a career-high 47 points vs. Memphis on March 25 and became the first player in league history to average at least 24 points, 11 assists, 5 rebounds, 2 steals, shoot at least .600 from the field, .800 from three-point range and .850 from the line in a four-game span.
"My whole thing is, I was put on this earth to be something, and I was blessed to be able to play basketball, but my main thing was to keep striving to be a better person," Wall said. "That's one thing my mom always instilled in me and it doesn't matter what anyone thinks of you as a basketball player, they're always going to look at you as a person first."