Torrential Downpours Give Redskins Needed Rest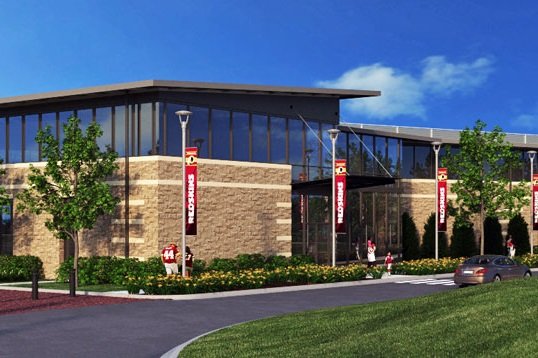 As dark clouds rolled over the Richmond area on Saturday morning, spectators at the Washington Redskins' practice facility wondered whether the team would actually suit up that day. By the afternoon, heavy rain left no doubt that it wasn't happening.
Coming off a physical game Thursday night against the Tennessee Titans, perhaps it wasn't such a bad idea to take a day off. The team currently has more players on the injury report than they did all last season.
But that sentiment wasn't shared by the thousands of spectators who showed up at the Redskins training center to see the team practice. Though no official attendance numbers were released, the crowd appeared similar in size to those at previous practices, which were estimated at 8,000.
The rainstorms were expected to move through quickly, so practice was initially delayed rather than cancelled. But the storms brought excessive wind and lightning, ultimately forcing the cancellation.
The practice fields were left with standing water after the storms passed, but they had dried to the extent that they were in playable condition by evening.
The team hasn't practiced in Richmond since Tuesday, thought they held a conditioning session Friday after returning from Tennessee. The team's next scheduled practice is Monday, which also is the last two-a-day session of training camp.
On Monday at 10 a.m., the team will conduct a walk-through that is open to the public.
The upcoming week should provide plenty of time for the team to compensate for the missed practice. Several players chose to get in some weight-lifting Saturday, while others relaxed and enjoyed the extra day to recover.