Newseum to Host Civil Rights Youth Summit
PRNewswire.com | 8/12/2013, 12:49 p.m.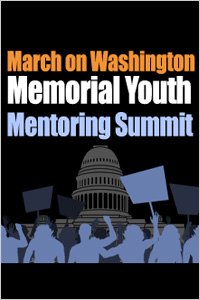 The Newseum is pleased to partner with the National Park Service, the National Alliance of Faith and Justice and the National Park Foundation in hosting the second day of the March on Washington Memorial Youth Mentoring Summit on Aug. 27, 2013, from 9 a.m. to 4:30 p.m.
Carlotta Walls LaNier and Ernest Green, featured guests of the youth summit, were the youngest and eldest of the nine students denied access to Central High School in Little Rock, Ark., on Sept. 4, 1957. Known as the Little Rock Nine, these African-American students faced a mob of hostile protesters when they tried to enter the racially segregated school and were turned away by the Arkansas National Guard, deployed by Gov. Orval Faubus in defiance of a federal court order.
Other featured guests include civil rights activist Chuck McDew, national chairman of the Student Nonviolent Coordinating Committee from 1961 to 1963, and Edith Lee-Payne, whose iconic image became the symbol of youth involvement in the 1963 March on Washington for Jobs and Freedom.
The courage of the summit's guests is reflected in the Newseum's recently opened exhibit "Make Some Noise: Students and the Civil Rights Movement," which explores the new generation of student leaders in the early 1960s who fought segregation by exercising their First Amendment rights and making their voices heard.
The exhibit spotlights key figures in the student civil rights movement who took direct action to end segregation and break down racial barriers in voting rights, education and the workplace by organizing sit-ins, marches and voter registration drives.
In addition to "Make Some Noise," the Newseum has launched a changing exhibit, "1963: Civil Rights at 50," which chronicles milestones in the civil rights movement from 1963 using historic front pages, magazines and news images. The three-year exhibit will be updated in 2014 and 2015 to cover key civil rights events from 1964 and 1965.
More about the Newseum's civil rights initiatives can be found at newseum.org/civilrights.
The March on Washington Memorial Youth Mentoring Summit program is free and open to the public, but seats are limited and must be reserved online at penorpencilmovement.org/marchonwashington.php. Registration forms must be returned to registration@nafj.org by Aug. 20, 2013.