The Week in Sports: Langhorne Leads Mystics over Sun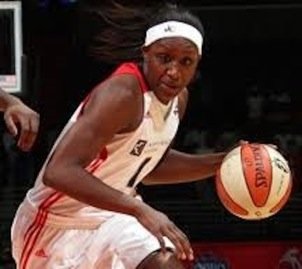 Crystal Langhorne scored 18 points to lead the Washington Mystics past the Connecticut Sun 74-63 at Verizon Center on Sunday.
Ivory Latta had 14 points, including a key late 3-pointer to help clinch the win for the Mystics (11-13), who won their second consecutive game to hold on to fourth place in the Eastern Conference.
Michelle Snow pulled down 10 boards and Monique Currie added 12 points for Washington, which had a 21-point lead in the second half cut to four in the fourth before pulling away.
Tina Charles had 18 points and Kelsey Griffin scored 17 for last-place Connecticut, who dropped their third game in a row. It was the Sun's second loss this season to its former coach Mike Thibault, now the Mystics' coach.
Trailing 54-33, the Sun went on a 26-9 spurt to shrink it to 63-59, capped off when Griffin was fouled on a three-point play. But on its next three possessions, Connecticut was unable to convert a field goal. Allison Hightower missed an open 3-point shot that could have cut the lead to two.
Tennis
Serena wins Rogers Cup title
No. 1 ranked Serena Williams coasted to her third Rogers Cup championship Sunday with a 6-2, 6-0 win over unseeded Romanian Sorana Cirstea.
The victory marked Williams' eighth WTA title of the year and the 54th of her career. She didn't lose a set all week long and dropped only 22 games, nearly half of those against third-seeded Agnieszka Radwanska in a semifinal that was her only real challenge in this U.S. Open tuneup.
Williams faced little competition on her way to the title, primarily because of the absence of top five players Victoria Azarenka and Maria Sharapova and the early departure of Wimbledon champion Marion Bartoli, all due to injury.
Baseball
Braves OF Justin Upton relieved after cramping
Atlanta Braves outfielder Justin Upton was pulled from Sunday's 9-4 victory over the Miami Marlins due to cramping in his left hamstring.
Upton tweaked his leg in the fifth inning while running to first base on an unsuccessful sacrifice bunt attempt. Upton's older brother, B.J., entered the game as a pinch-runner.