African Diaspora Film Festival Opens in D.C.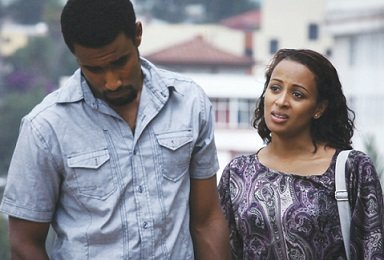 The longest-running film festival of its kind arrives in the District this week.
The annual African Diaspora International Film Festival, a three-day event which highlights urban, classic, independent and foreign films from filmmakers of color, opens at the Goethe Institute in Northwest on Friday, Aug. 16.
"The festival has been a labor of love for us," said co-founder, Diarah N'Daw-Spech. "For me, personally, it has also been an education. Being exposed to all of these films and stories from many countries for over 20 years has really expanded my world view and given me a chance to better appreciate how much people really face similar challenges and strive for the same things, specifically stability, love, and security," she said.
The festival started in 1992 in New York as a creation of Diarah N'Daw-Spech and her husband, Reinaldo Barroso-Spech.
The themes of the films in the festival are related to history, politics, social injustice, and culture. Subplots include current affairs, migration, refugees, war, poverty, discrimination, music, dance and food.
"We wish to expose the audience to the diversity of people of color," said Barroso-Spech, a former New York City Public Schools teacher and current foreign language professor at Columbia University in New York.
Now, in its 20th year in New York and seventh year in the District, the concept of the festival reflects the creative writings and teachings of Barroso-Spech.
The films that are featured allow audiences to explore the diverse experiences of people of African descent all over the world, he said.
A total of seven films are scheduled to be presented during the festival and each promises to provide audiences with an in-depth view not only of American cities that are rich in black culture such as Atlanta, New Orleans and Philadelphia, but also eight different countries, including Senegal, Ethiopia, Switzerland, Germany, Luxembourg, Tanzania, South Africa and Kenya.
"The revealing nature of art is very important to us and these films will allow everyone to get a view of a variety of places in America and throughout the world," Barroso-Spech said.
The Opening Night film, "African Independence," counts as a riveting, feature-length documentary written, directed and produced by scholar, filmmaker and PBS' "History Detectives" host, Tukufu Zuberi.
The documentary traces the history of the Independence Movement throughout Africa using archival footage as well as interviews with such personalities as President Kenneth Kaunda of Zambia, Samia Yaba Nkrumah, the daughter of the first president of Ghana, and F.W. de Klerk, the former president of South Africa.
"I make films as an extension of my desire to educate," said Zuberi, 59, a University of Pennsylvania sociology and Africana Studies professor. "I decided to submit this film to several festivals, and I could not have anticipated the buzz that it's generating."
Four watershed events are featured in the moving one hour and 17 minute motion picture, World War II, the end of Colonialism, the Cold War, and the era of the African Republics.
An Opening Night reception kicks off the festival at 6 p.m. on Friday, August 16, followed by a question and answer session with Zuberi.