African Diaspora Film Festival Opens in D.C.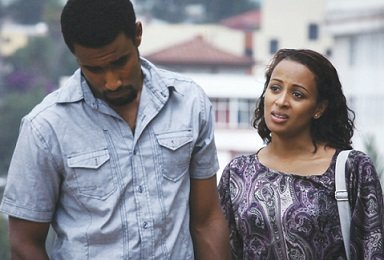 First night festivities will give way to the screening of the award-winning film, "The Pirogue," a drama produced and developed in Senegal.
The movie, "The Pirogue," enjoyed its premiere at the 2012 Cannes Film Festival in France.
The high-seas drama follows a group of 30 men – all of whom speak different languages – who together sail to Europe in a pirogue, an extremely small boat.
Seeking a better life in Europe, the men face numerous challenges at sea and the possibility of never reaching their destination.
"A lot of these films completely challenge one's false perception and ideas about other cultures and peoples," N'Daw-Spech said.
"For example, the film, 'Nishan,' offers a very modern perspective of Ethiopia. It takes place in a middle-class environment, and it will enable the audience to better understand the realities of the large Ethiopian population living in Washington, D.C.," she said.
In the suspense-filled drama, "Nishan," the main character is a young businesswoman who dreams of leaving Ethiopia to seek her fortune abroad.
When her father mortgages their house to support Nishan's emigration, an unsigned document creates a disastrous situation, ultimately entangling the young explorer in a web of deceit and danger which she must navigate to preserve her independence, protect her family, and finally realize her dreams of a better life.
"This and the other films in the festival all bring better understanding about who we are as a group of people in Africa and its Diaspora," N'Daw-Spech said.

Tickets range from $12 per screening to $60 for an all-access pass. For a full schedule and to order tickets, call 212-864-1760 or visit www.NYADIFF.org.