Do You Rent? You Still Need Insurance
Lucy Drafton-Lowery, Public Affairs Specialist, D.C. Department of Insurance, Securities and Banking | 8/14/2013, 2:20 p.m.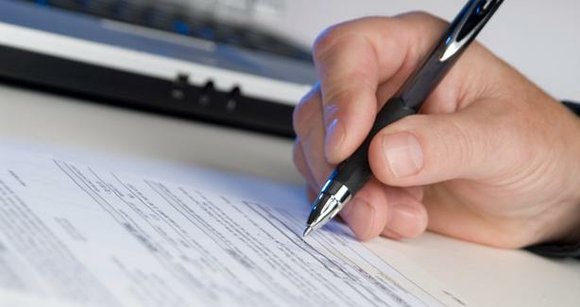 In June, 22 families in Northwest watched fire shoot out the roof of their four-level, 22-unit apartment complex until the roof collapsed.
Recovery crews soon were sorting through the belongings of the five families that had renters insurance while insurance adjusters estimated the damage.
The rest had just lost everything they owned.
Or consider a fire in Northeast in July that roared through a six-unit garden apartment building at 1 a.m. and left homeless five families, with children as young as six months. None of the families had renters insurance. (Authorities are looking into the causes of both fires; neither injured anybody.)
More than a third of American families rent, and almost two-thirds of those families don't carry renters insurance, according to a recent Rent.com survey. (Most homeowners' lenders, on the other hand, require them to carry insurance since the dwelling is the collateral for the loan.)
There's no reason to think those numbers are much different in the District.
"You run a terrible risk when you go without renters insurance," said William P. White, commissioner of the Department of Insurance, Securities and Banking. "A fire can destroy everything you own in an instant. And especially with less affluent families, it can really ruin their financial well-being."
Fires destroyed $6.6 billion worth of property and belongings in 2011, the latest figures available from the U.S. Fire Administration. In the District, 258 fires broke out last year with over $629,000 in losses to belongings only.
And while most common, fire is only one of the things that can damage property. There are also leaks, floods, vandalism and theft.
Especially vulnerable are homeowners who have gone through foreclosure and now rent or seniors who after many years have downsized from a house to a smaller apartment. They may forget they still need insurance. Click here to learn more about this problem.
Tenants may think they can sue their landlord because a fire has damaged their apartment. But it depends on the circumstances. For example, if the tenant notifies the landlord of faulty electrical wiring, and a fire occurs because the landlord did not perform the repairs, the landlord may be liable – but not if the tenant caused the fire. And lawsuits are time-consuming and expensive.
Those tenants who were insured in the first fire saw crews arrive to sort through their possessions, pack and move their belongings to their temporary residence and even had their smoky clothes sent to the cleaners.
And don't forget to buy enough insurance. Two months ago a disabled senior received $800 to put toward a hotel room because she was insufficiently insured. (The District's Housing Authority wound up putting her in a vacant unit.)
To figure out how much insurance you need, take an inventory of your belongings. Document the items in photographs, videos, and on paper and calculate the cost of replacing each. Keep the inventory and any sales receipts in a safe place so if you need to file a claim, you'll have a record.
Renters insurance covers almost all personal property inside an apartment. The insurer will also put you up in temporary lodging. And it's affordable, approximately $15 to $30 dollars a year depending on where you live and what you are insuring. Some insurers offer discounts to policyholders over age 55 and retired. Others discount if you buy an auto and renters policy (called a multi-line discount).
In determining whether you need renters insurance, you should ask yourself how much it would cost to replace your belongings. Keep in mind that the belongings in even a minimally furnished apartment – bed, furniture, clothing, kitchen ware – can quickly add up to thousands of dollars. Can you afford to replace them?
Finally, people sometimes believe because they live in an apartment that their landlord's insurance will cover their own possessions. Your landlord's insurance protects the building, but not your belongings.
The District of Columbia's Department of Insurance, Securities and Banking regulates the city's financial-services businesses. It has two missions: to effectively and fairly regulate financial services to protect the people of the District; and to attract and retain financial-services businesses.t. For more information, visit disb.dc.gov.