Greater First Baptist Church Celebrates the Faith of a Servant
Lee Daniels' 'The Butler' Depicts the Life of Eugene Allen
B. Denise Hawkins | 8/14/2013, 3 p.m.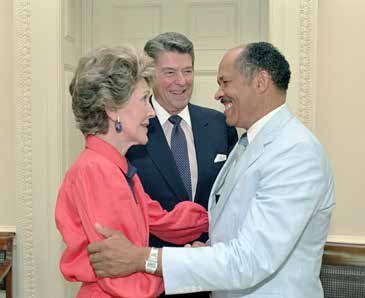 "It was that faith that undergirded Brother Allen's whole life," contends Ridley who has pastored Greater First Baptist since 2001.When he was in the pulpit, preaching and looking out at his members, Ridley's eyes would almost always land on Allen's face among the trustees seated at the front. Often, "the expression on Trustee Allen's face was what I needed to encourage me as I tried to drive my point home," says Ridley recalling the "quick smile, knowing look, and pleasant demeanor" he found and embraced. "I knew then that my message was on the right track."
Allen joined Greater First Baptist in 1949, when the Rev. Dr. Edward Thomas was the pastor, and just two years before landing his White House job in 1952. Evelyn Rodgers-Washington, a member of the church for more than five decades, also led the usher board and served with Allen. Rodgers-Washington still beams when she remembers Allen, the man that she enjoyed "sparring with" on political issues or the attempts she made in jest to tease out of him White House secrets.
"Whenever I would do that, Brother Allen would have a subtle smile on his face, but he was never going to give out trade secrets," says Rodgers-Washington who learned "from other church members" over the years that Allen was the White House butler. She knew Allen to be "private and humble, never flaunting what he did for a living" or the address at which he worked.
When Allen contributed funds, but was never available to participate in any of the usher board's many fundraisers and trips held during her tenure as president, Rodgers-Washington understood that duty called at the White House. Rodgers-Washington is like many members at Greater First Baptist who believe that it was their faith community and Allen's unwavering belief in God that sustained him during the White House years.
Without them, Rodgers-Washington says, "I doubt if he would have been able to last and do all that he did at the White House."
Before retiring in 1986, Allen had risen to maitre d', the pinnacle of his profession, but he still knew the sting of stigma that came with being a black servant in a white household. On the job he moved in the midst of world leaders and witnessed the arc of history as it spanned from segregation to integration while ferrying flutes of champagne during state dinners, serving petit fours, and pouring tea.
On Friday, Aug. 16, when "Lee Daniels' The Butler" premieres, says Ridley, "that servant's life will be exulted. Trustee Eugene Allen was an inspiration to those who knew him at The Greater First Baptist Church. Now, he will be an inspiration to the world."