Hundreds Mourn the Passing of Ward 8 Activist James Bunn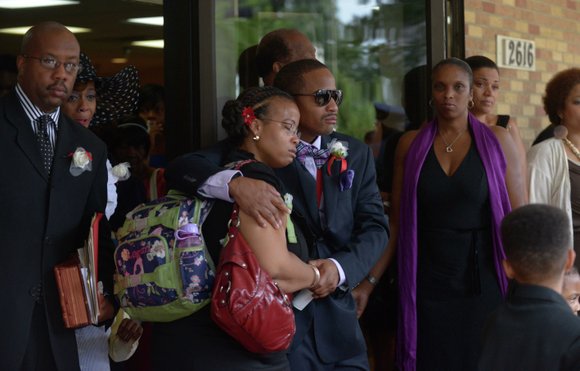 Hundreds of District politicians, family members and friends packed the sanctuary of a Southeast church to say goodbye to one of the ward's most dedicated and effective leaders.
About 300 people filed through the doors of Matthews Memorial Baptist Church to attend the funeral service of Ward 8 civic and political activist James Bunn on Friday, Aug. 9. Bunn, 71, died on Aug. 1.
D.C. Council member Marion Barry (D-Ward 8) noted the large turnout and attributed it to Bunn's persistent activism.

"It shows how important you are when you see the people who show up to your homecoming," said Barry, 77. "Black, white, Jewish, Gentile is here. Five members of the D.C. Council are here, along with the mayor and no one could get this type of response but James Bunn."
Bunn worked throughout his adult life in Ward 8 as an entrepreneur and an activist for civic and political causes. He served as an advisory neighborhood commissioner in the ward representing Bellevue for several years. He also served as a mayoral appointee to the District of Columbia Retirement Board and, prior to his death, he accepted an appointment as an alternate member of the District of Columbia Water and Sewer Authority Board.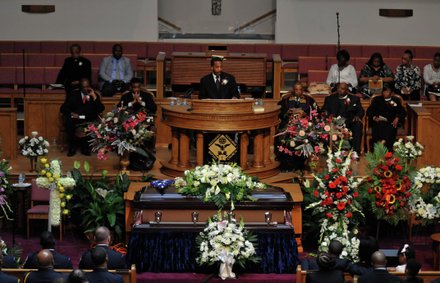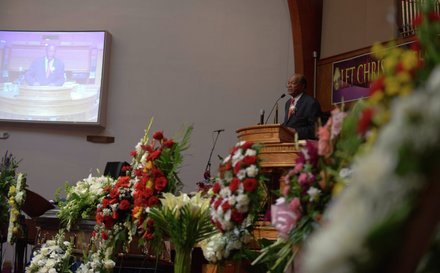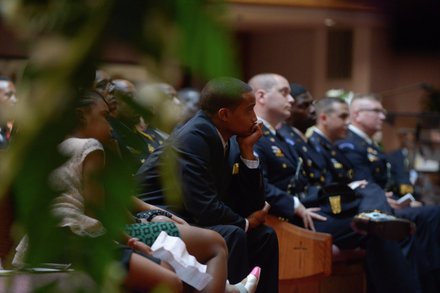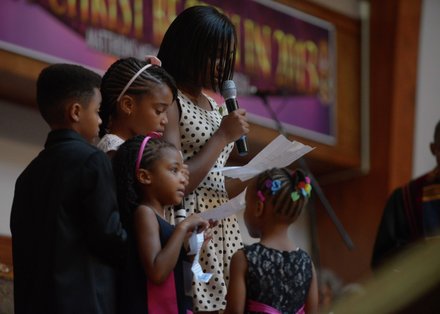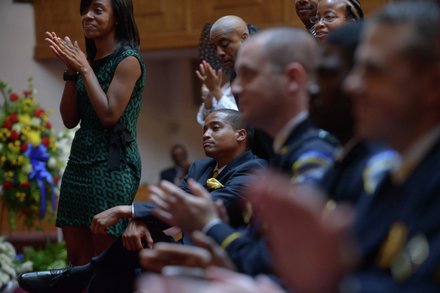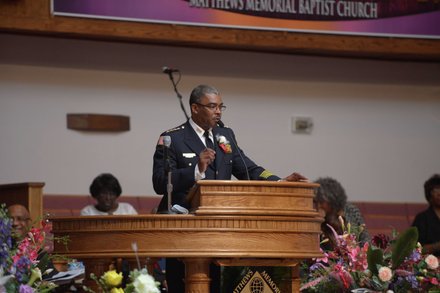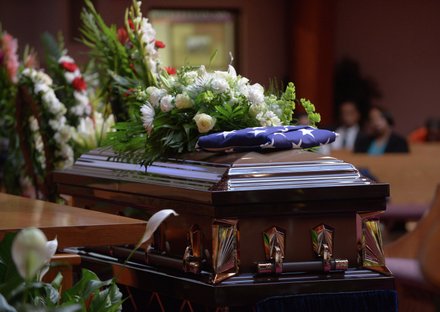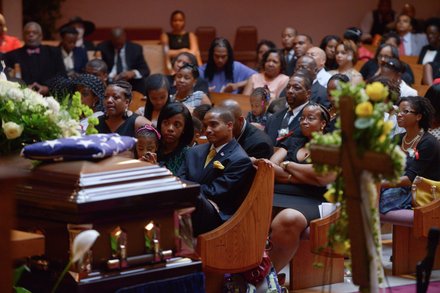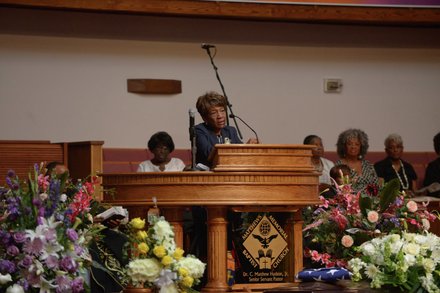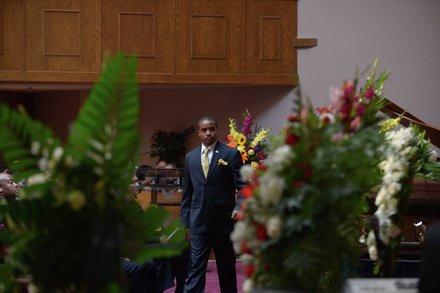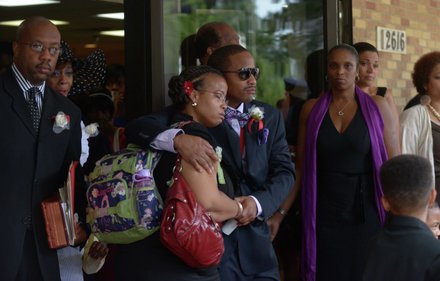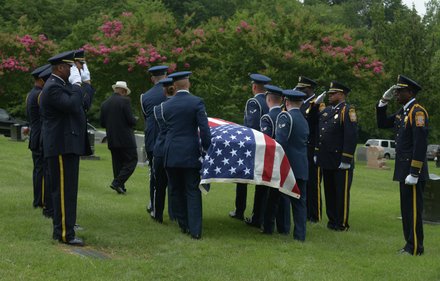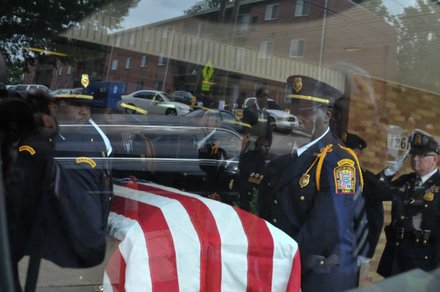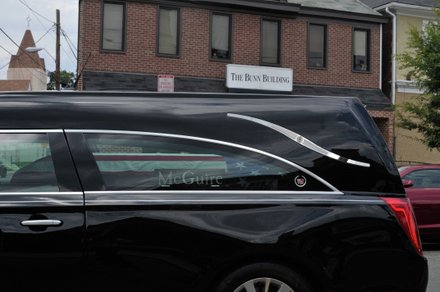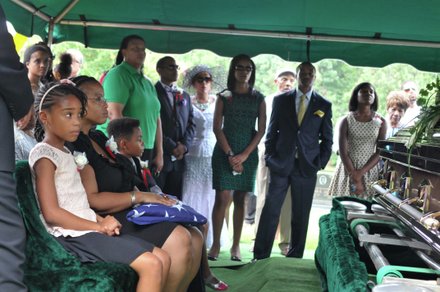 However, Bunn is best known for his stewardship of the Ward 8 Business Council and the Congress Heights Main Streets initiative. There's no aspect of Ward 8 life that he didn't touch in some way, as D.C. Del. Eleanor Holmes Norton (D) noted.
"He kept giving until he had no more to give," said Norton, 76. "He concentrated his talents on the ward's improvement. He lived where he worked and he led by example."
An example of Bunn's "can-do" spirit lives on in the Bunn Building in Southeast, where he housed his businesses and operations. D.C. Mayor Vincent Gray (D) plans to honor his late friend.
"I will send over legislation in September when the D.C. Council returns to session that will rename the intersection of Astor Place and Martin Luther King Jr. Avenue in Southeast as 'James E. Bunn Avenue.'" Gray, 70, said.
D.C. Council Chairman Pro Tempore Kenyan McDuffie (D-Ward 5) and D.C. Council members Muriel Bowser (D-Ward 4), Tommy Wells (D-Ward 6) and Anita Bonds (D-At Large) also attended the funeral.
McDuffie, 37, agreed with Barry that Bunn's influence permeated throughout the city.
"Unlike many of you, I have not known Mr. Bunn for decades, but his death is tough for me to take because I know of him," he said. "His reach will go beyond the artificial boundaries of Ward 8 and it reaches into mine, Ward 5. When you lose a Mr. Bunn, you lose a part of the District of Columbia."
Mary Cuthbert, one of the city's longest-serving advisory neighborhood commissioners and a consistent voice regarding Ward 8 politics, said that she and Bunn had their moments over issues involving the ward.
"Mr. Bunn and I were long, longtime friends," Cuthbert said. "We would fight, argue, agree and disagree."
Nevertheless, she said that when she needed his support, he was there.